Remake Bits: 'Poltergeist' Writer Speaks; Plus, 'Oldboy,' 'The Intouchables,' 'Mona Lisa,' 'Starship Troopers'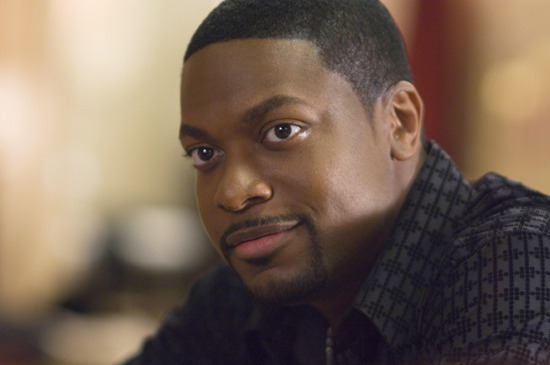 Remakes live, die and get defended in this edition of Remake Bits. After the jump, read about the following:
David Lindsay-Abaire gives an update of the Poltergiest remake.
Sharlto Copley eases fan misconceptions about Spike Lee's remake of Oldboy.
Chris Tucker is in talks for the remake of the French smash The Intouchables.
Larry Clarke said a remake of Mona Lisa is dead.
Paul Verhoeven believes the failure of the Total Recall remake could have killed a Starship Troopers remake.
Screenwriter David Lindsay-Abaire spoke to Collider about his new (awesome) movie Rise of the Guardians and, of course, was asked about the Poltergeist remake he's been tasked with writing. In the interview, he said it's a priority for the studio and that he's hoping to keep a lot of the tone of the original film, but not make it too gory. Read the whole thing there, but here's his latest update:
Well, you know there's not too much I can say. I will say that I handed in a second draft and people are incredibly excited about it. They're not the director, but they're in search of a director. I will also say that there are very few people who are as obsessed with the original movie as I am, so I would try to write a script that I would want to see as a fan. I will say that.
There's a 2012 release that grossed over $400 million worldwide and odds are, you didn't see it. It's the heartwarming and hilarious French film The Intouchables, which only grossed $10 million domestically but almost $400 internationally, making it a prime candidate for an English language remake. Earlier this year, the rumor was Paul Feig could direct the film with Colin Firth in one of the two lead roles. Now, Blackfilm is reporting that Chris Tucker is in talks for the second.
The film tells the true story of a wealthy man, paralyzed in most of his body, who hires a young, charismatic but inexperienced criminal as his caretaker. Firth would be the wealthy man and Tucker his caretaker. If it's remade, it might be retitled Untouchable.
Mona Lisa, an Eighties gangster pic directed by Neil Jordan, was once under discussions to be remade by Larry Clarke, the director of the cult classic Kids. In a new interview with The Playlist, the director said that while he was thinking about it some years ago, that project is now dead.
In 2011 Neil Moritz, the producer of the Fast and Furious films, purchased the rights to write a new adaptation of Robert A. Heinlein's sci-fi novel, Starship Troopers. A novel which, of course, was adapted with tounge-in-cheek brilliance by Paul Verhoeven. Speaking with The Playlist, Verhoeven believes the failure of another remake to a story he already did, Total Recall, has given Moritz second thoughts:
I don't know if they're going to do 'Starship Troopers' after the failure of 'Total Recall.' Yes, they bought the rights, we know that, but I really thought they made a mistake when they did the remake by making it so serious. I'm not so sure [that approach] will work for ['Starship Troopers'] either. I think all of these films are accepted because they don't take themselves so seriously. There's a lightness, you believe it, but we also know it's not true.
Cross your fingers he's right.
Finally, Spike Lee is currently filming his remake of the Korean revenge thriller, Oldboy, starring Josh Brolin. The film's villain, Sharlto Copley, spoke to Empire about the project. In the interview, he attempted to explain that remaking films can be okay if it's for the right reasons, which he believes Oldboy is:
It's such a good story! Something like this only comes along very rarely, and it seems perfectly reasonable to have a reimagining of it. Very often Hollywood will remake something just because there's a built-in audience, just for the commercial aspect of doing it. That's fair enough, I guess. But with this, if you look at the people who have got involved, it's more for the creative drive.
It's not a massive franchise that you're trying to reboot, or something that's going to make a gazillion dollars. It's just a film that's artistically inspiring to people. Spike is an artist who's been inspired to do it. The drive behind it isn't a studio or an executive thinking it's a great marketing opportunity. The drive behind it for the producers and the actors and the director, is simply the inspiration of the story. You'll notice it's not a project populated with people who are known for only taking jobs because they're commercial...