Watch Lars Von Trier's Award-Winning 1980 Short 'Nocturne'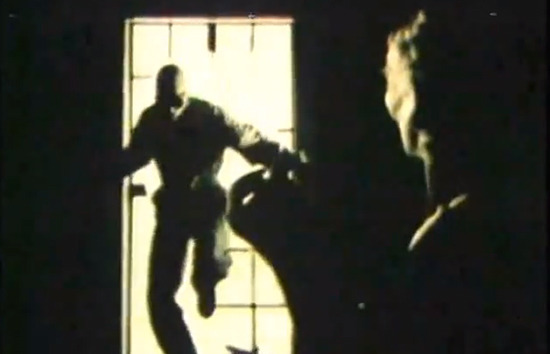 The internet being the incredible repository of video that it has become, every once in a while a very early short film turns up from a famous filmmaker. Today the example is Nocturne, from Lars von Trier (Antichrist, Breaking the Waves, the upcoming Nymphomaniac).
The 8-minute film from 1980 won Trier the Best Film award at the Munich International Festival of Film Schools. It tells the story of a woman who is extra-sensitive to light as she deals with the aftermath of a dream featuring almost a slasher movie scene. This is a better version than has been online in the past, and students of Trier should check it out.
Here's Nocturne, the brief score for which is David Bowie's 'Subterraneans,' off the album Low:
Today also saw Darren Aronofsky's early short film No Time hitting the web, but it has been pulled from a few sites upon request of the producers. So I'm not going to embed it here; I didn't get a chance to watch it before it started being pulled, so I can't even note whether or not it is worth the effort to track down. But I'm certain the more enterprising among you will find it. [The Playlist]