Early Buzz: 'Les Miserables' Delights Audiences At First Screenings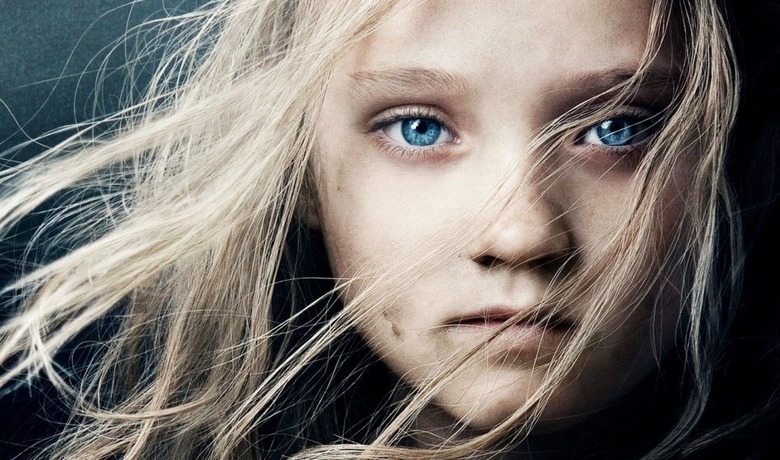 Tom Hooper follows up his Oscar-winning The King's Speech with a film version of the stage musical classic Les Miserables, and the first public screenings of the film were met with great enthusiasm, first by a New York City audience, then by LA viewers. Sure, the deck was stacked in favor of Hooper and the film, given that the NYC audience was a particularly theater-friendly crowd, so the reaction might not be a pure gauge of how to expect the film will play elsewhere.
But with the cast (Hugh Jackman, Anne Hathaway, Russell Crowe, Amanda Seyfried, Eddie Redmayne, Samantha Barks, Helena Bonham Carter, and Sacha Baron Cohen) drawing raves and individual musical numbers earning huge applause, the film does sound like a great success. Reviews are embargoed at this point, but a selection of reactions is below.
The Wrap sums up one LA screening:
The guild audience at the Chinese greeted Hooper's bold, extravagant "Les Miz" with a long ovation, typical of the reaction to a movie that has clearly become one of the frontrunners in numerous Oscar categories. It also broke into applause at the end of several of the film's songs, most notably Anne Hathaway's rendition of the show's signature ballad, "I Dreamed a Dream."
THR notes,
Whether or not the fact that Hooper used the actors' live on-set singing (as opposed to re-recording it in post-production) — which Universal touted in a recent featurette — actually enhances a film more than it compromises the quality of the music, audiences seem to have been sold on the former. Any "first" also makes for a great talking-point on the awards season campaign trail. (Incidentally, all of the musical numbers were also shot in close-up and uninterrupted takes.)
And a small selection of Twitter reactions also helps position the film as a winner — with many expressing expectations for Oscar chances.
Anne Hathaway could easily win supporting actress. Her "I Dreamed a Dream" is the showstopper. #LesMiserables

— Dave Karger (@davekarger) November 23, 2012
Regarding "Les Miz": On every level, wow. And Russell Crowe was a rock god in another life.

— DrewMcWeeny (@DrewMcWeeny) November 25, 2012
Russell Crowe will be polarizing. I liked him but some people won't like his voice. Supp actor is weak so he has a shot tho. #LesMiserables

— Dave Karger (@davekarger) November 23, 2012
15 round of applauses later and Anne Hathaway singing her #Oscar speech, Les Miserables is stunning!!!!

— Clayton Davis (@ByClaytonDavis) November 23, 2012
Hooper tops The Kings Speech in a big way ...Lincoln and Argo better get their #Oscar gloves on

— Clayton Davis (@ByClaytonDavis) November 23, 2012
Hugh Jackman delivers his career best work. Samantha Barks is the breakout star and Eddie "sings like an angel" Redmayne OMG!!! #LesMiz

— Clayton Davis (@ByClaytonDavis) November 23, 2012
Tom Hooper's Les Miserables a very well done if methodical take on the musical staple.

— Steven Zeitchik (@zeitchikWaPo) November 23, 2012
Hathaway is a stand-out, albeit in very few scenes; Jackman and Crowe singing is solid but doesn't reach for as much. #LesMiserables

— Steven Zeitchik (@zeitchikWaPo) November 23, 2012