Larry Clark's 'Marfa Girl' Gets Exclusive 24-Hour Streaming Release [UPDATED]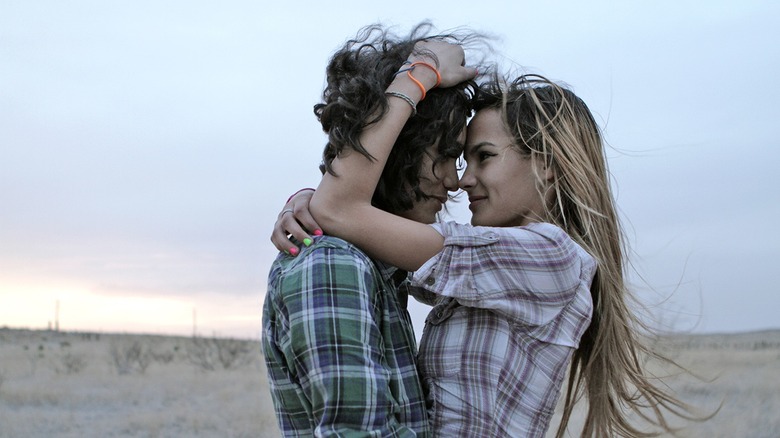 UPDATE: Due to a misunderstanding, I originally stated that Marfa Girl would be available online for just 24 hours. In fact, it will be available online indefinitely; purchasing a streaming pass at any time will give viewers access to the film for 24 hours. Original story follows.
As major studios think up ways to try to get audiences back into theaters, indie filmmakers and distributors are embracing the new opportunities presented by the Internet. YouTube, Vimeo, and the like let anyone with an Internet connection offer their projects for public consumption, and the pre-theatrical VOD release has become a key component of the rollout strategy for lower-profile flicks.
Among those taking full advantage of the Internet is Kids director Larry Clark, whose latest feature Marfa Girl will only ever be released online — there's are no DVD/Blu-ray sales or a theatrical opening planned for its future. And though most things on the Internet seem to last forever, Clark is making it an event of sorts by offering it for 24 hours only. Hit the jump to find out how you can watch it.
In an interview with Clark, the director revealed that the online-only release was a purposeful decision:
I wanted to make a movie for the Internet. These days everyone one is on it — emails, social networks and all that. I have kids and they are constantly connected to it. I send them a message and they get back to me straight away. It's so hard to get a film made, especially an art film with your own final cut. So I thought, "Why don't I just do it myself, set up a website and get it going." I decided to get rid of the middlemen, producers and the like. Anyway, they're all crooks; I never got paid for my movies. The Internet is happening, people make a video and it gets a million hits, so fuck it, let's do it.
Marfa Girl debuted at the Rome Film Festival earlier this month, earning the top prize. Watch the trailer and read the synopsis below, then proceed to LarryClark.com if you're curious to see the whole thing.
Renowned and notorious photographer, artist, and filmmaker, Larry Clark has written and directed his new film, Marfa Girl, which takes place in Marfa, Texas (pop. 1,800).
Marfa exists at a particular cultural nexus with a constant clash between the art community (inspired to come to Marfa by the American sculptor, Donald Judd), the white community and the Mexican American community. On top of that there's a smothering Border Patrol presence despite the fact the Mexican border is 68 miles away. There is an 11pm curfew for teenagers and they still have corporal punishment in the schools. They paddle kids in school from kindergarten through high school.
Navigating all of this and more is Adam, a half-white half-Hispanic teenager that's just trying to figure shit out. His mother, Mary, loves him but is mostly consumed with tending to her collection of birds. His neighbor, Donna, a 23 year old mother to a year old son and girlfriend to a jailed drug dealer, is determined to seduce Adam on his 16th birthday despite his loving relationship to his age-appropriate girlfriend, Inez. To further complicate things for Adam, a nameless promiscuous young woman, sweeps into town as an artist-in-residence at a local art foundation and sets out to give Adam a full sex education.
Tom, a border patrol agent with a lot of emotional baggage, is fixated on Adam's mother and Adam's girlfriend and Adam too. He longs for the family that he doesn't have.
The film, ultimately, is about people's internal life and why people become who they become. One character is a New Age spiritual healer. At the end she performs a much needed spiritual cleansing. The film is very Catholic in that the end is a new beginning, all sins are washed away and life goes on as each new day brings us a new start in life.