'The Hobbit' Footage Edited Into One Eight-Minute Trailer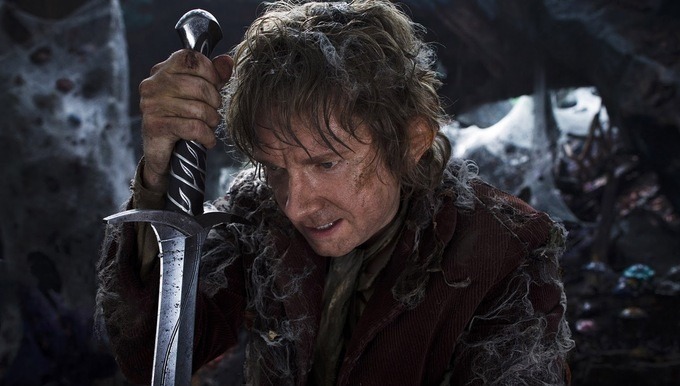 Why should Cloud Atlas be the only Warner Bros. film to get a giant-sized trailer? Peter Jackson's The Hobbit: An Unexpected Journey, as the first of an unexpected trilogy of films adapting J.R.R. Tolkien's novel The Hobbit, is the beginning of what might be a mini-epic from the director. As such, it deserves a long trailer.
Warner Bros. hasn't provided one, but that doesn't have to be a problem. A fan edited all the currently available footage from trailers, featurettes, and TV spots into one long eight-minute look at the movie. And this edit plays in running order, so this is something like a miniature version of the movie, based on what is available at the moment.
There's some messy audio here — because the source audio isn't always ready to be lifted and/or repurposed — and there are already arguments that some shots come a bit before or after they should, based on knowledge of the book. But overall this is a good effort:
The Hobbit: An Unexpected Journey opens on December 14.
The YouTube page for this edit (via io9) explains the sources:
This is a fan made compilation of all The Hobbit: Unexpected Journey trailers and TV spots, including: Announcement trailer, Announcement trailer (G), Trailer 1, TV Spot 1 – 7, UK 1 minute TV spot, Japanese 1 minute TV Spot. Shots and sequences have been re-ordered into the possible running order of the final film. The audio can be choppy in places as original trailer background music overlaps much of the dialogue. Additional music: The Hobbit – Howard Shore – Misty Mountains (Cold) [Original Full Version]. Youtube, Published on May 23, 2012 by NikoBellicSerbia; The Lord of the Rings – Music Compilation. Youtube, Uploaded by zitted on Sep 19, 2009.