'Epic' Trailer: Blue Sky Studios Draws A Forest Battle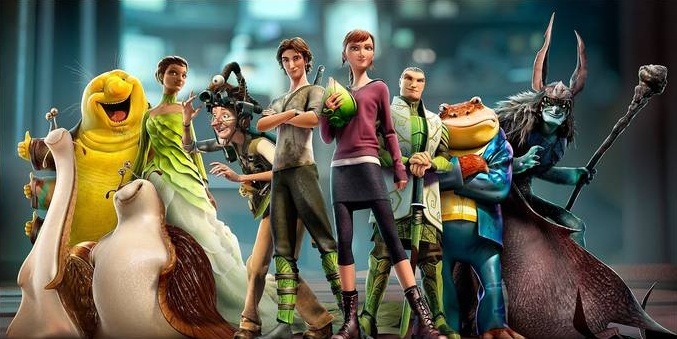 Following on the heels of a bunch of character images, here's the first full trailer for Blue Sky Studios' Epic, directed by Chris Wedge (Ice Age, Robots) and featuring the voices of Amanda Seyfried, Josh Hutcherson, and Aziz Ansari (in what seems to be essentially a parralel of Eddie Murphy's gig in Shrek). Seyfried voices a girl who is pulled into a tiny forest battle between Leafmen and their enemies; naturally there's a handsome little leaf dude (Hutcherson), a weird sidekick (Ansari) and a bunch of eye-candy creature-fairy-things.
Much like the Ice Age series from Blue Sky Studios, this is a beautifully-animated piece of work that looks like it will have more appeal for kids than big crossover success in the vein of Pixar.
Check out the trailer below.
Epic also features the voices of Beyonce, Colin Farrell, Johnny Knoxville, Pitbull,Jason Sudeikis, Steven Tyler, Blake Anderson, and Judah Friedlander.It hits on May 24, 2013.
EPIC tells the story of an ongoing battle deep in the forest between the forces of good and the forces of evil. When a teen age girl finds herself magically transported into this secret universe, she must band together with a rag-tag team of fun and whimsical characters in order to save their world...and ours.