Can The 'Evil Dead' Remake Possibly Live Up To Its Marketing Promise?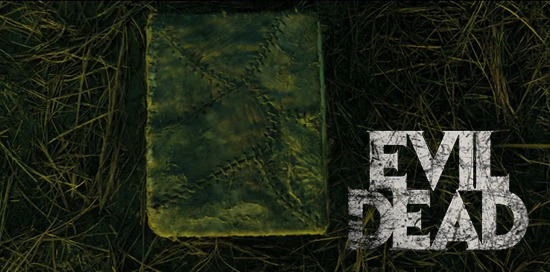 Given that Sam Raimi's original The Evil Dead was billed as "the ultimate experience in grueling terror," the Fede Alvarez-directed remake has big shoes to fill. The first footage from the movie suggested that it goes pretty far out into splatter and gore, especially when compared to the bulk of mainstream horror films that play things fairly safe.
But can this new version of the story really deliver on the promise of the poster, which dares to go even further than the marketing promise of the original film? Probably not, but it's fun to see them making such a bold decalaration.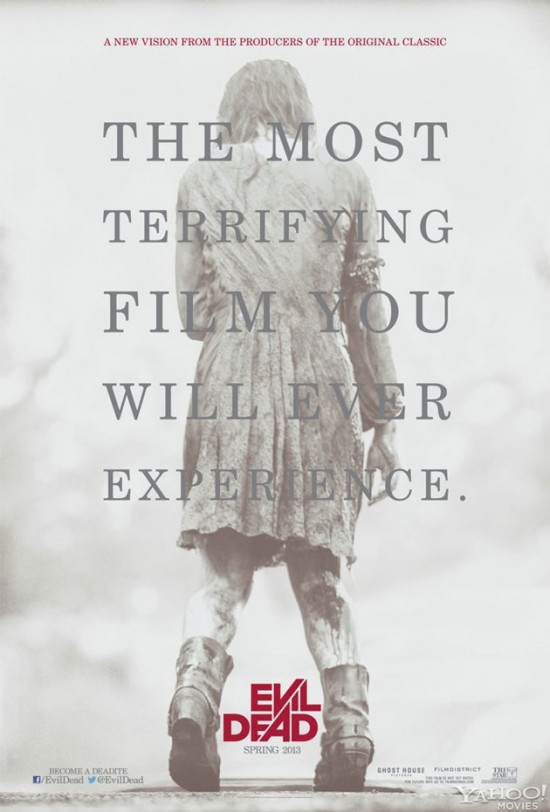 Yahoo has the poster. Jane Levy, Shiloh Fernandez,Lou Taylor Pucci, Jessica Lucas, and Elizabeth Blackmore will be terrorized. Evil Dead hits theaters on April 12, 2013.
In the much anticipated remake of the 1981 cult-hit horror film, five twenty-something friends become holed up in a remote cabin. When they discover a Book of the Dead, they unwittingly summon up dormant demons living in the nearby woods, which possess the youngsters in succession until only one is left intact to fight for survival.