Mondo To Release Quentin Tarantino Blu-Ray Box Art In Poster Form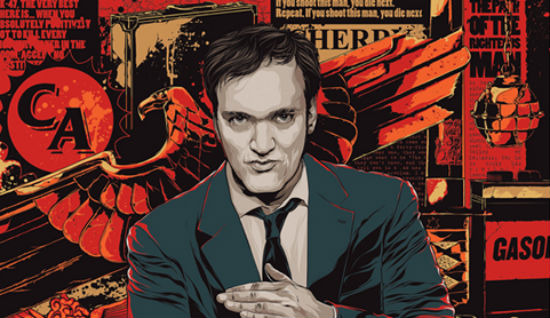 If you're one of those people who saw Ken Taylor's gorgeous art for the Quentin Tarantino 20th Anniversary Box Set and thought, "I wish I could put that on my wall," now you'll have the chance. Tuesday, Mondo is releasing a 24 x 36 inch poster of the director that'll come with a huge poster of the interior of the set. Check out the full images after the jump.
Follow @MondoNews on Twitter Tuesday November 20 for the on sale of this set. For $100 you get the 24 x 36 inch, twelve color screenprint of 'Tarantino XX' (an edition of 325) as well as the 9 x 37-inch giclee of the full set of movie.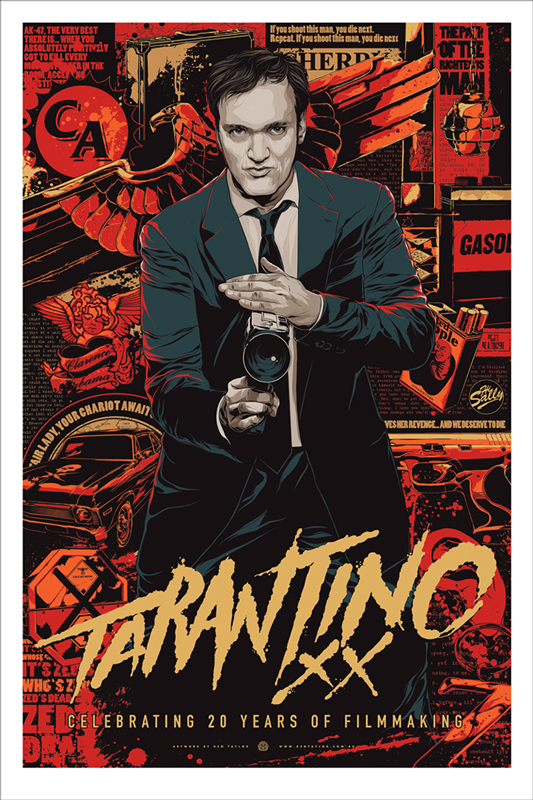 And this comes with it.
Here's a better look at the whole box set and where this art comes from.

The framing possibilities with those two posters are insane. Are you gonna try?