Behind The Scenes Footage And Concept Art From 'The Dark Knight Rises' Blu-Ray Extras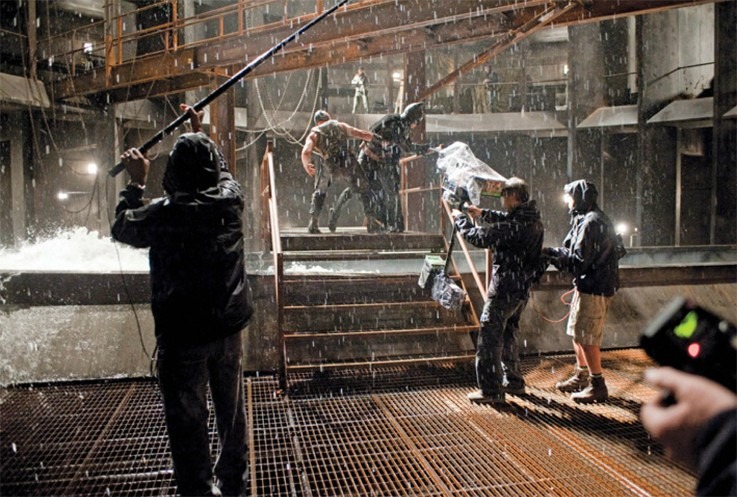 UPDATE – Warner Bros. has asked us to remove all of the media attached to this story. No more video or photos. Sorry.
Release of The Dark Knight Rises Blu-ray is mere weeks away and while it won't have deleted scenes or a mythic director's cut, there seems to be some cool stuff to satisfy your Bat-craving. One of the many behind the scenes featurettes has made it online, showcasing the construction of several of the major sets as well as the destruction of some others. Check it out after the jump along with some early computer generated concept art of the battle between Batman and Bane, Catwoman's goggles and more.
Thanks to Comic Book Movie for the heads up on these materials. First up, here's the video.
REMOVED AT THE REQUEST OF WARNER BROS.
And here are some concept images.
REMOVED AT THE REQUEST OF WARNER BROS.
Depending on what stage of preproduction these were conceived in, the look of the film was pretty well locked in at this point. The one difference is we never got that epic long shot of the Bane vs. Batman battle, which was almost certainly on purpose. In the final film, that fight is all water soaked and bone-crunching, suggesting at some point Christopher Nolan changed his mind from this Star Wars type large scale shot to a more intimate, rugged affair. And it was the right decision, as Batman gets brutalized and we're meant to felt it, not be in awe of it.
The Dark Knight Rises comes to Blu-ray on December 4 with all these features, and a few more, intact. Will you be picking it up? Or will you be waiting for a possible collectors edition with more extras?