Dutch Film 'App' Will Provide Parallel Storyline For Audiences Using Smartphones In Theater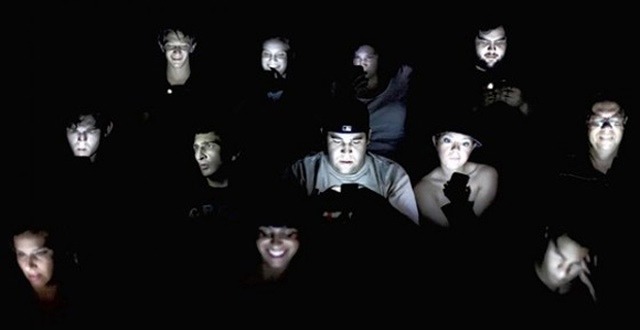 Back in 2006, Richard Kelly's Southland Tales was positioned by the director as perhaps the first of a wave of movies that could be improved by watching with access to external info sources. The ideal way to make sense of that messy, troubled movie is to have the connected graphic novels and related website handy, and to cross-reference between them as the film runs. Not a traditional viewing experience, by any means, but it doesn't really want to be a traditional movie.
Things didn't really work out for Southland Tales, and the traditional movie experience has mostly remained the dominant one.
Producers of a Dutch thriller, however, are looking to play with the model of film consumption even as they directly confront (whether intentionally or not) the demonization of using phones in the movie theater. A film called APP, which began shooting this week, will "synchronize a parallel storyline via app content to be accessed while in the movie theater." Presumably, this won't end up playing at the Alamo Drafthouse, home of the famously strict policy on in-theater phone use.
From Thompson on Hollywood comes info on APP, which will feature "codes and cryptic texts" received by the film's heroine, and which will also hit the screens of audience members' phones.
Music video director Bobby Boermans is directing, and Robert A. Jansen scripted; the two previously worked together on Claustrofobia. I haven't seen that film, so can't make any guesses about what it bodes for this one, but there's certainly the fact that APP seems like a gimmick-based prospect. Still, smartphone technology will likely be made to interact with films in an increasing way in the coming years. We've already seen the occasional use of text messages interacting with films, and eventually someone was bound to attempt integration on on a larger level.
APP is scheduled to open in the Netherlands in February of next year.
In the thriller APP, Anna (Hannah Hoekstra), a young student, gets caught up in her own virtual world. She is addicted to apps, social media and her smartphone. One day Anna discovers a mysterious new app on her phone. It has the answer to every question. Not just scientific questions, but also about her personal life and her friends. When the app starts sending her cryptic texts and codes connected to the sudden and strange deaths of people around her, it becomes evident that it is not just a handy app.