Jane Goldman Writing Tim Burton's 'Pinocchio' Starring Robert Downey Jr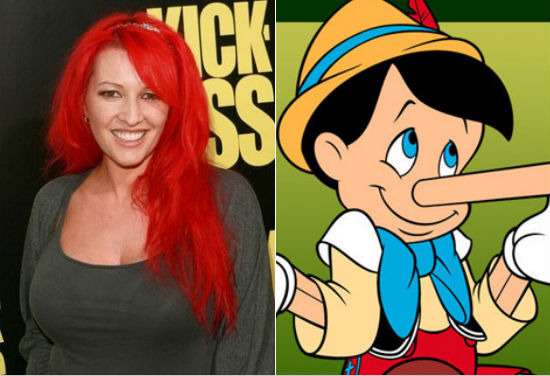 While doing press for his latest film, Frankenweenie, Tim Burton said he wasn't sure if the rumored Pinocchio film he was circling to was going to happen. That was not a lie. However, those chances have just increased as the project has attracted a talented and proven screenwriter.
Jane Goldman, best known for her work alongside Matthew Vaughn on Stardust, Kick-Ass and X-Men: First Class, is in talks pen the film which has Robert Downey Jr. attached as Geppetto. Bryan Fuller wrote the first draft of the script. Read more after the jump.
The Hollywood Reporter broke the news of Goldman's joining the Warner Bros. project. They say that no deals have been put in place but it's believed that Goldman's joining the film will lock in both Burton and Downey, as she'll be incorporating the actor's notes into the previous draft.
Here's how they describe this take on the story:
Downey would play Geppetto, the woodcarver who creates the puppet who dreams of becoming a real boy and whose nose grows when he tells a lie. When Pinocchio goes missing, Geppetto embarks on a quest to reunite with his marionette.
Sounds pretty close to the classic Disney film, which is the best known adaptation of the Carlo Collodi story. However, with Downey as the star, you'd have to imagine Geppetto will play a much bigger on screen role.
Goldman has a talent for fantasy as does Burton and Downey Jr. is at his best when he's playing over the top. This project has a ton of potential if it all comes together. Do you agree?