'Sinister' Director Scott Derrickson To Make 'Deus Ex' For CBS Films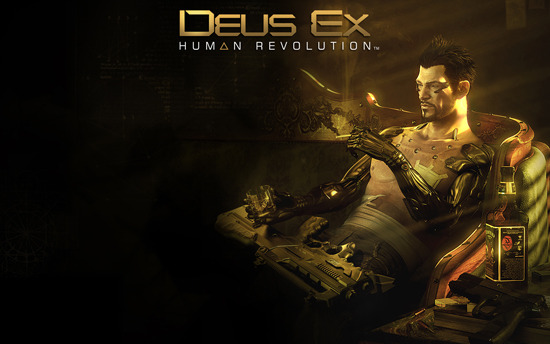 Watching Sinister, I never would have guessed that the creators — director Scott Derrickson and co-writer C. Robert Cargill (aka Massawyrm at AICN) – would move on to tackle one of the most popular video game hits of the past twenty years.
The game series in question is Deus Ex, a set of first-person shooters that factors in many stealth and role-playing character elements as it drops players into a world characterized by giant corporations and extensive cybernetic body modification. The specific game in question is the latest release, Deus Ex: Human Revolution, which acts as a prequel to the 2000 original and features the early days of human modification and the social, political, and economic changes that the technology threatens to push forward.
A press release announces the creative tea, and says that Roy Lee and Adrian Askarieh are attached to produce the film withJohn P. Middleton serving as Executive Producer. Askarieh also produced the Hitman video game adaptation, and is one of the guys working on Kane & Lynch, too. Which is to say he got in early with a rights package from Eidos, the game publisher which originally backed all three properties. That means that the link to this film and Hitman may be little more than a business thing. (So don't worry much about it.)
This is the CBS Films summation of Deus Ex, for which Human Revolution will serve as the "primary template:"
Set in the near future, when dramatic advances in science, specifically human augmentation, have triggered a technological renaissance, Deus Ex: Human Revolution follows Adam Jensen, an ex-SWAT security specialist who must embrace mechanical augments in order to unravel a global conspiracy.
There's a lot about Deus Ex that is familiar from many other games: the shared suitcase of tropes like stealth, cybernetics, and cyberpunk conspiracy theories. But it's worth noting that Deus Ex helped establish many of those elements in the way they exist in games now, as the original 2000 release had a huge effect on game development that followed.
And unlike most game to film adaptations, which are based on games in which the primary narrative drive comes from basic player action — something that often translates poorly to the screen — Deus Ex features enough of a plotline to be a reasonable foundation for a film. Whether Derrickson and Cargill can properly mold it into a movie is a different question, but they're starting with better material than most.