'Book Of Mormon' Star Josh Gad And Ryan Dixon To Write 'Twins' Sequel 'Triplets'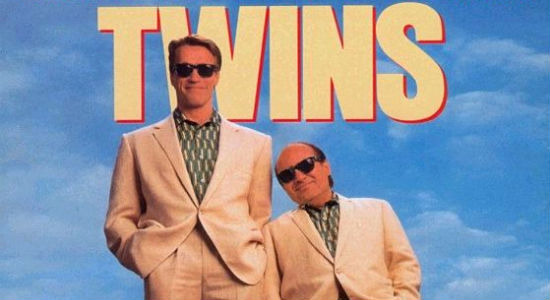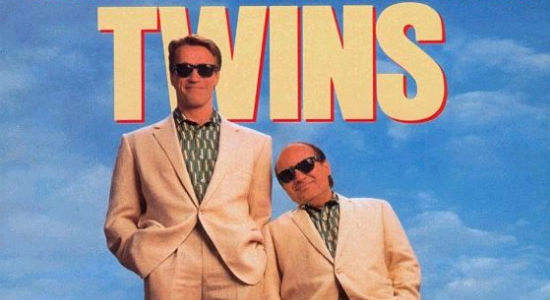 Arnold Schwarzenegger and Danny DeVito have made it pretty clear over the past couple of years that they'd be up for a sequel to Ivan Reitman's 1988 comedy Twins. Now that dream is inching closer to reality.
Back in March, we learned that the film was being developed as Triplets, with Eddie Murphy as a potential third member of the mis-matched set. At the time, it was just an idea floating around, but now Universal and Montecito Picture Co. are taking a step forward with the hiring of writers Josh Gad (Book of Mormon) and Ryan Dixon for the movie. More details after the jump.
Gad has slightly more writing experience, having penned the webseries Gigi: Almost American and co-created NBC's upcoming White House sitcom 1600 Penn. However, he's still better known for his acting work, particularly on the Broadway smash Book of Mormon. Gad's upcoming roles include the indie Steve Jobs biopic jOBS and the Vince Vaughn / Owen Wilson comedy The Internship.
Not much is known beyond the plot of Triplets other than that it will see Julius (Schwarzenegger) and Vincent (DeVito) discovering that they in fact have another brother, played by Murphy. "Then, somehow, we would explain it," Schwarzenegger explained in late 2011. "That's real entertainment."
No director is on board at this time. Although Schwarzenegger said back in July that Reitman would be back to helm, Reitman himself doesn't sound so sure. "With Triplets, I'm quite nervous about it. I think it's somebody's commercial idea, and usually that's a scary thought," he commented in September. "There's no writer, and there's no idea yet. I think that was more of a press release than anything else." Still, he must not hate the idea completely — Deadline says he's on board to produce.