'The ABCs Of Death' Red-Band Trailer: How Many Different Ways Can You Die?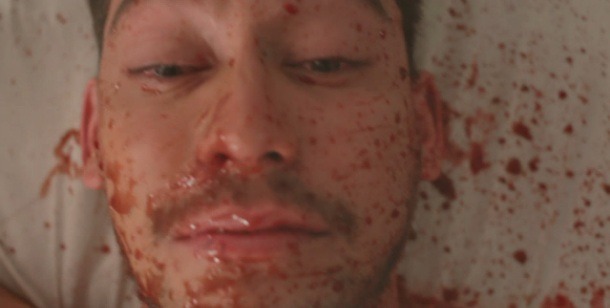 Whether you prefer your horror films to look like stop-motion animations, classic slasher flicks, sci-fi epics, or weird fantasies with cat-ladies slithering about, The ABCs of Death has got you covered. Like a cinematic version of Edward Gorey's The Gashlycrumb Tinies, each letter in the horror anthology's alphabet corresponds to a different way to die, as represented by one of 26 different directors.
Magnet has just released a gory new trailer, which you can see after the jump. Be warned, though, that this one really lives up to its red-bandiness, so the video after the jump is certainly NSFW.
[Yahoo!]
Enough already with the child singing, horror movie trailers. We get it: Kids are creepy. Now come up with another way to spook us, please.
Aside from that overused cliche, this trailer is a lot of fun. Even the best anthology movies tend to be mixed bags, and based on Germain's review The ABCs of Death is no exception. It's simply too difficult to keep consistent when there are this many different styles and artists running up against each other. On the flip side, though, that means there's something for everyone. If you like horror movies at all, I can't imagine you wouldn't be able to find something in The ABCs of Death to enjoy.
The ABCs of Death hits VOD January 31, and rolls into theaters March 8.
Twenty-six directors. Twenty-six ways to die. The ABC's OF DEATH is perhaps the most ambitious anthology film ever conceived with productions spanning fifteen countries and featuring segments directed by over two dozen of the world's leading talents in contemporary genre film. Inspired by children's educational books, the motion picture is comprised of twenty-six individual chapters, each helmed by a different director assigned a letter of the alphabet. The directors were then given free reign in choosing a word to create a story involving death.
Provocative, shocking, funny and ultimately confrontational, THE ABC's OF DEATH is the definitive vision of modern horror diversity. Drafthouse Films, Magnet Pictures and Timpson Films are proud to present this alphabetical arsenal of destruction orchestrated by what Fangoria calls "a stunning roll call of some of the most exciting names in horror across the world."