'The Mortal Instruments: City Of Bones' Trailer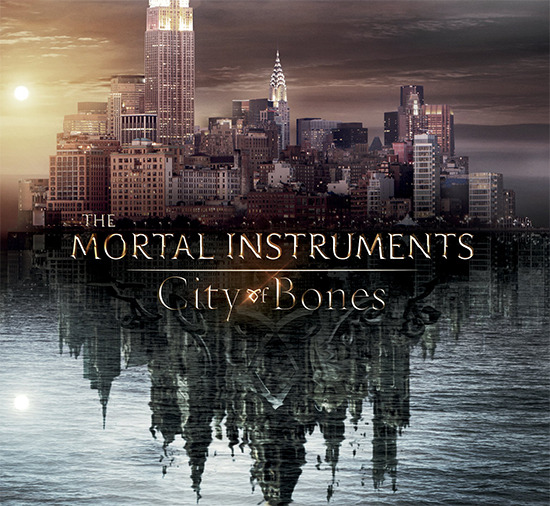 The first adaptation of one of Cassandra Clare's books in The Mortal Instuments cycle is going to hit screens late next summer, and the first trailer is being released just in time for the last Twilight audience to see it.
The film stars Lily Collins as Clary Fray, who learns that she is in fact a descendant of half-Angel warriors who protect humanity from darkness. She's drawn towards one such warrior, Jace Wayland (Jamie Cambell Bower) with help from Hodge Starkweather (Jared Harris) after her mother (Lena Headey) disappears.
I. Marlene King (Pretty Little Liars) and Jessica Postigo (Tarzan 3D) scripted, and Harald Zwart (Agent Cody Banks, The Karate Kid) ended up directing. Check out the footage below.
You can also watch the trailer with commentary from the author, who explains that the production wrapped only days ago, and that everything in the trailer is pre-CG, with none of the CG demons that will be in the final film. She also explains a couple small elements of the trailer that non-readers might not get at first glance:
The Mortal Instruments: City of Bones opens on August 23, 2013. Here's the synopsis of the novel the film is based on:
When fifteen-year-old Clary Fray heads out to the Pandemonium Club in New York City, she hardly expects to witness a murder—much less a murder committed by three teenagers covered with strange tattoos and brandishing bizarre weapons. Then the body disappears into thin air. It's hard to call the police when the murderers are invisible to everyone else and when there is nothing—not even a smear of blood—to show that a boy has died. Or was he a boy?
This is Clary's first meeting with the Shadowhunters, warriors dedicated to ridding the earth of demons. It's also her first encounter with Jace, a Shadowhunter who looks a little like an angel and acts a lot like a jerk. Within twenty-four hours Clary is pulled into Jace's world with a vengeance, when her mother disappears and Clary herself is attacked by a demon. But why would demons be interested in ordinary mundanes like Clary and her mother? And how did Clary suddenly get the Sight? The Shadowhunters would like to know. . . .