Potential 'Transformers 4' Leads Include Stars Of 'Last Airbender', 'Terra Nova', 'Weeds', 'Maleficent'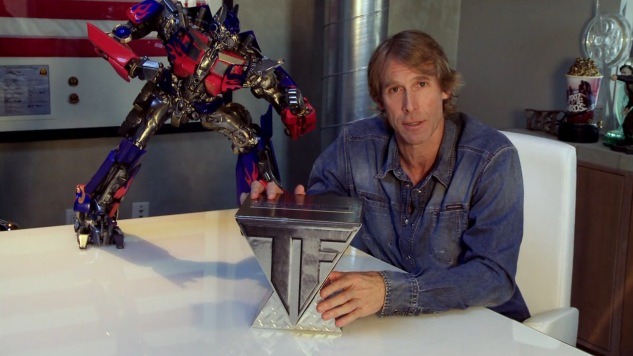 Who wants to be the next Shia LaBeouf? Love him or hate him, it's tough to deny that he's got the kind of career most aspiring actors would kill for. No surprise, then, that Transformers 4 is one of the hottest projects currently casting.
Michael Bay is getting ready to test actors for the male and female leads, and his appointment book includes slots for several up and comers including stars from The Last Airbender, Carrie, Taken 2, Terra Nova, Weeds, and Maleficent. Their names may not ring a bell right now, but they will someday if they get that part. More after the jump.
Competing for the female lead are Nicola Peltz (The Last Airbender, A&E's Bates Motel), Gabriella Wilde (The Three Musketeers, Carrie), Isabelle Cornish (sister of Abbie), and Margaret Qualley (daugher of Andie Macdowell). The potential male stars are Luke Grimes (Taken 2, Brothers & Sisters), Landon Liboiron (Terra Nova, Hemlock Grove), Brenton Thwaites (Maleficent), Hunter Parrish (Weeds), and Irish actor Jack Reynor.
In contrast to blockbuster franchises like Jack Ryan that are seeking already established actors, Transformers 4 seems interested in casting relative unknowns. Perhaps that has to do with the budget, which is said to be $30 million smaller than the one for Transformers: Dark of the Moon. Whoever lands the roles will be locked into a three-picture deal.
Bay's keeping plot details under wraps for now, but he recently confirmed that Transformers 4 would continue four years after Transformers: Dark of the Moon. He's also previously suggested that the characters might go into outer space. In addition, we know the movie will feature an all-new robot cast.