Tom Hardy To Lead 'Tom Clancy's Splinter Cell'; 'The International' Writer Eric Singer Tapped For Script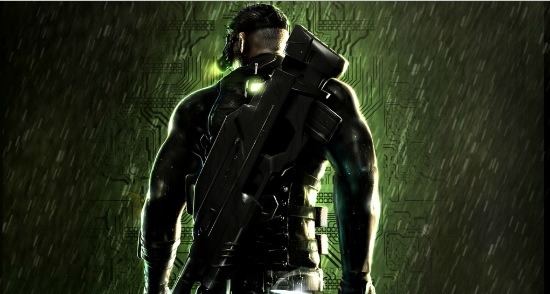 Tom Hardy's all set to enter the world of Tom Clancy, but it's not in the way we previously suspected. A couple of months back, we got word that Paramount wanted the Dark Knight Rises actor to lead the Christopher McQuarrie-directed Without Remorse. Instead, he's signed on for the Ubisoft video game adaptation Tom Clancy's Splinter Cell, in the lead role.
Meanwhile, Splinter Cell is making some progress on the other side of the camera as well. Eric Singer, who penned Tom Tykwer's The International, has just been tapped to write the script. More details after the jump.
Splinter Cell gained some steam recently when Warner Bros. and Paramount began competing for the project. The latter seems especially interested in Clancy at the moment, as it's also working on Without Remorse and the Jack Ryan reboot. (Though technically speaking, the author's actual input on the Splinter Cell games doesn't go that far beyond stamping his name on them.) No director is attached at this time.
At the center of the movie is Sam Fisher, a black-ops agent who works for a top-secret NSA sub-agency called Echelon. The video game series upon which the film will be based has yielded six installments so far, with a seventh titled Splinter Cell: Blacklist due out in the spring, so there should be plenty of material for Singer to work with. Singer's previous credits also include an episode of Æon Flux and the Black List script for David O. Russell's upcoming Abscam movie.
Hardy's star has been rising steadily over the past few years, and he's become a regular fixture on filmmakers' wishlists. His upcoming projects include Doug Liman's Everest and Michael Roskam's Animal Rescue. He's currently shooting Mad Max: Fury Road, due out in 2013. [Variety]