Cinematographer Seamus McGarvey Will Likely Return For 'Avengers 2,' Will Shoot 'Godzilla' Early Next Year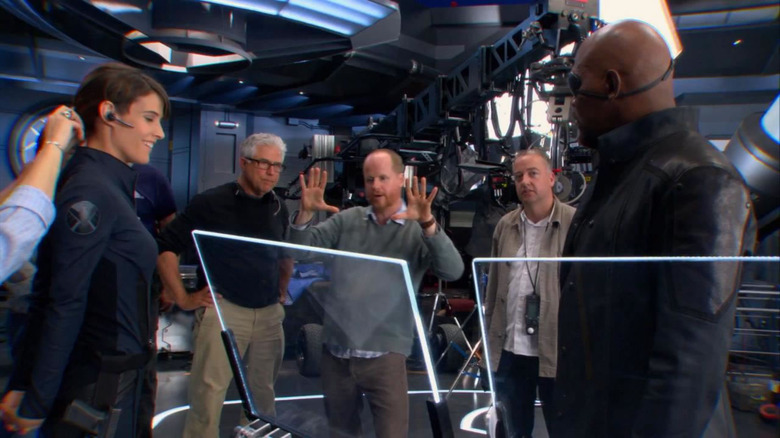 The Avengers 2 is a couple years off at this point, with a release targeted for 2015. Between now and then writer/director Joss Whedon has a lot of other work to do with Marvel as he and the company's team comes up with a plan for the sequel. But when that plan is together, there's a good chance that cinematographer Seamus McGarvey will be on hand to bring it to the screen.
McGarvey has done great work in films like We Need to Talk About Kevin, High Fidelity, and Atonement, but The Avengers, as one of the biggest films of all time, brought his work to a massive audience. No wonder he's keen to return to the series.
Speaking to The Playlist, McGarvey was asked about the potential of returning for The Avengers 2. He danced around the question a bit before settling it pretty specifically:
Well, you know, I'm not really allowed to talk about these things. They make us sign these ridiculous nondisclosure agreements... Joss and I have been talking about 'Avengers 2,' We got along great on the first one and I hope that all works out.
In case all that doesn't make things as clear as you'd like, the cinematographer said, "He has asked me to shoot it."
But well before that happens, McGarvey will shoot Godzilla for director Gareth Edwards and Legendary Pictures. He explains that the film shoots at the end of this coming winter, with a start date in the first quarter of 2013.
We haven't really worked out what we're doing yet. We don't start shooting until March of next year. I'm in the process of testing what our visual approach will be... It's wonderful working with Gareth. He's a wonderful filmmaker and somebody who understands the camera. It's great working with people who understand the history of cinema and the unique properties of cinematography and use the camera like a writer uses words, so it's not just a witness to big explosions and spectacle. It's something that has a thought out and intelligent approach to storytelling.