Remake Bits: David Lindsay-Abaire Gives 'Poltergeist' Update, 'Carrie' Reveals Viral Image, HBO To Remake French Brothel Drama 'Maison Close'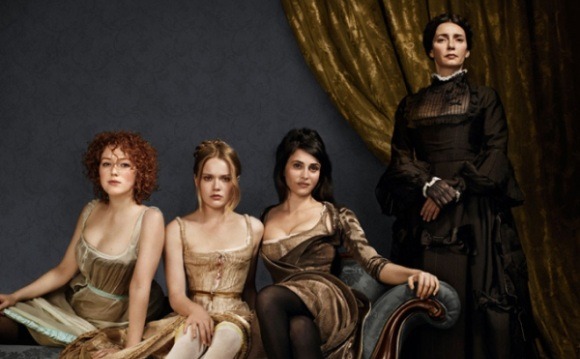 MGM's been trying to remake Poltergeist for years now, but the project suddenly became much more interesting last summer when David Lindsay-Abaire (Rabbit Hole) was tapped to pen the script. While the picture is still in the early stages, with no director or stars signed on as of yet, the writer reassured Collider that it is "definitely a priority" for the studio and that it's continuing to move forward:
I will say that I handed in a second draft and people are incredibly excited about it. They're not the director, but they're in search of a director. I will also say that there are very few people who are as obsessed with the original movie as I am, so I would try to write a script that I would want to see as a fan. I will say that.
The big question with any remake is what will change, and what won't. Despite the current popularity of hard-R horror films, Lindsay-Abaire says his version will retain the original's more family-friendly feel. "It's tonally similar to the first movie, and that's sort of family-friendly-esque with some real, genuine scares in it," he said. "It's not Saw if that's what you're asking. I'm not trying to turn it into something else."
After the jump, check out a new viral image from another horror remake, and read about HBO's plans for an English-language version of a French drama set in a brothel.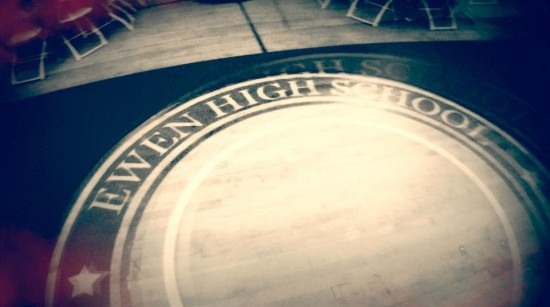 Nobody wants to believe it, not even now. You and all the people who'll read what you write will wish they could laugh it off and call me just another nut who's been out here in the sun too long. But it happened.
Director Kimberly Peirce, screenwriter Roberto Aguirre-Sacasa, and star Chloë Grace Moretz have said that their remake would hew closer to Stephen King's original novel than Brian De Palma's 1976 adaptation did. The quote, which I believe is from the book, seems like a nod to that. Head to the movie's Facebook page to check out more updates and images. [via Shock Till You Drop]
HBO's never been shy about taking advantage of its ability to show nudity, so it just seems appropriate that one of their new projects will be all about sex. The premium cable channel has acquired North American remake rights to Maison Close, a current French drama set in an upscale brothel in 1871 Paris. At the center of the story are three women who work at the house, but long to get out of the prostitution business.
Mark Wahlberg and Stephen Levinson will produce the pilot, while Elizabeth Sarnoff (Deadwood, Lost) will write the script. Jacques Ouaniche, creator of the French original, will serve as co-exec producer and advisor on the HBO series. The American version will also be set in Paris, but will be in English with American actors. [Variety]