'Saw' Director James Wan To Direct 'MacGyver'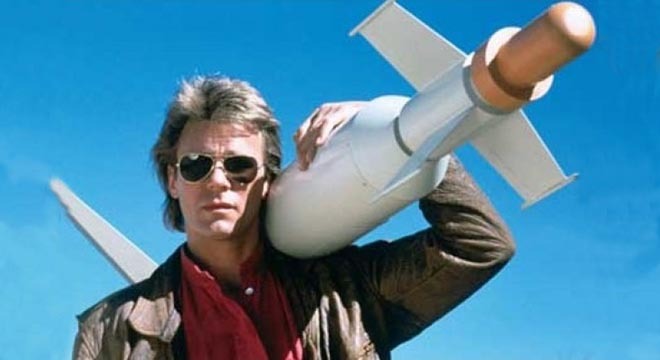 No, not MacGruber... MacGyver. The hit TV show, starring Richard Dean Anderson as a secret agent who didn't like guns but DID like building improvised bombs and other clever homebrew options to escape from dangerous situations, is coming to theaters. Finally. Producers have been trying to make a MacGyver movie for some time, and the flat box office of parody takeoff MacGruber isn't changing that.
Now the film is happening, with an unlikely director. James Wan, who helped create Saw, directed Insidious, and just finished The Conjuring for New Line, is being given more than a paperclip and stick of gun to cobble together an explosive update of the TV series. Now that I think about it, though, maybe the guy who helped create a horror series about a character who cobbles together fancy traps isn't such a left-field choice for MacGyver.
Variety reports that Wan will be working with a script originally written by Jason Richman and rewritten by Brian and Mark Gunn. There's not a lot of other detail, other than the fact that Variety says New Line likes Wan enough that he's "starting to climb the ranks of New Line's go-to guys." That's due also to The Conjuring, which did very well in test screenings according to the trade.
(Brian and Mark Gunn, by the way, are the cousins who wrote Journey 2: The Mysterious Island and the potential remake of Monster Squad. And if the name seems familiar, yeah, Brian Gunn is the brother of Slither, Super, and Guardians of the Galaxy director James Gunn.)
Here's the guy in action: