'The Europa Report' Teaser: Sharlto Copley Is Out Of This World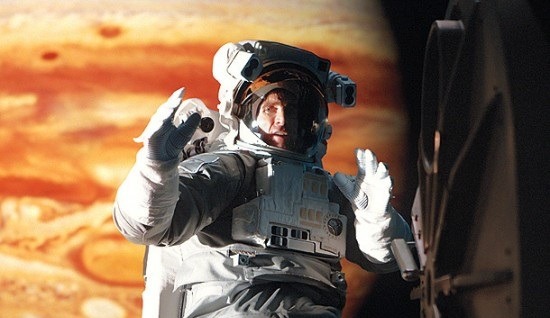 Directors like J.J. Abrams and Christopher Nolan can try all they want to keep their plotlines under airtight wraps, but when a property has as many passionate fans as Star Trek or Batman does, it's impossible to avoid leaks completely. A relatively lower-profile project like The Europa Report, on the other hand, has a much easier time keeping reveals under lock and key.
We first heard of the Sebastián Cordero-directed picture over a year ago, but in that time we've learned very little about the project. Currently, we know about as much as we did near the beginning of the year, when an image of star Sharlto Copley dropped and a viral website was launched. But at least now we can get a better feel for the film thanks to the first teaser. Check it out after the jump.
[via The Film Stage]
The EuropaVenturesLLC.com address shown at the end links to the viral "corporate" website that launched earlier this year, which contains the following mission statement and video feed:
For decades, scientists have theorized the existence of liquid water oceans on Jupiter's moon, Europa. We've recently discovered new, captivating evidence that these sub-surface oceans do exist and could support life.
We've sent six astronauts from space programs throughout the world on a three year journey to Europa to explore its oceans and confirm these findings.
We're proud to be at the forefront of the effort to prove the existence of extra-terrestrial life within our solar system, within our lifetimes.
There's not much else going on there right now, but expect more content to pop up as the as-yet-unannounced release date creeps closer. Michael Nyqvist (The Girl With the Dragon Tattoo), Daniel Wu (The Man With the Iron Fists), Christian Camargo (The Hurt Locker), Karolina Wydra (Crazy, Stupid, Love.), Isiah Whitlock Jr. (The Wire), and Anamaria Marinca (4 Months, 3 Weeks and 2 Days) also star.