Rob Zombie's 'The Lords Of Salem' Scores R-Rating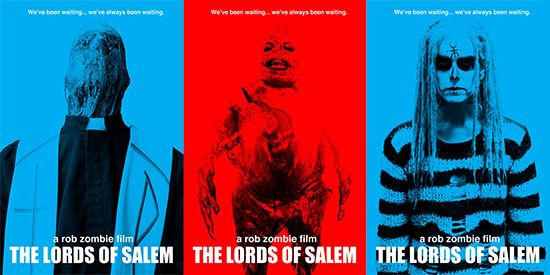 Briefly: I don't know that there was ever much doubt about how things would go, but Rob Zombie's new film, The Lords of Salem, has scored an R rating, according to the director. The classification is due to "Disturbing violent and sexual content, graphic nudity, language, and some drug use." Given the level of intensity of most of Zombie's films, the question might have been whether Salem would have been slapped with an NC-17, necessitating cuts. But that didn't happen. And so fans can celebrate.
We haven't seen anything new from the film since the trailer dropped. But as absurd as some of that footage was, I'd be lying if I said I hadn't gone back to watch it a couple more times in the weeks since it arrived. I have such a real affection for The Devil's Rejects that I keep hoping Zombie can pull off another big success. I don't know if The Lords of Salem is going to be it, but there's enough in the trailer that I'm definitely game. Check out that footage here, if you haven't already.