Guillermo Del Toro Confirms He's "Discussing" Justice League Dark Movie 'Heaven Sent'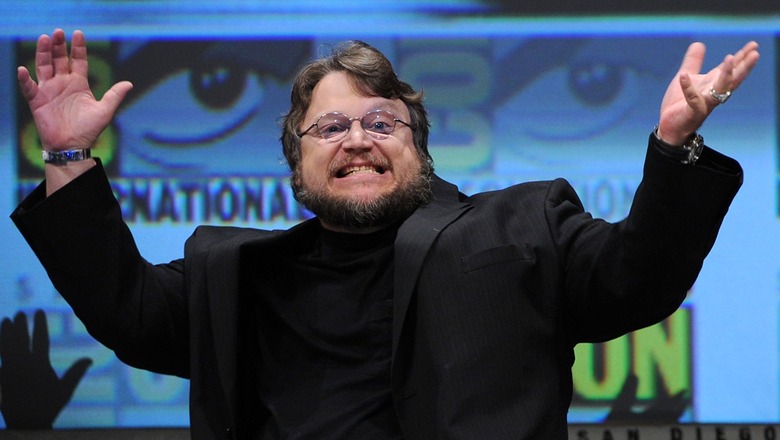 Guillermo del Toro may not have plans to direct Justice League, but he could be tackling another, more del Toro-y stable of DC heroes. Last week, a report circulated that del Toro was working on Heaven Sent, about team of darker, more supernatural DC Comics characters like John Constantine, Deadman, The Spectre, and Swamp Thing.
With little to go on beyond an anonymous source (who, to be fair, spoke with the usually reliable Latino Review), we had to label it a rumor, as promising as it sounded. But now del Toro himself has stepped up to confirm that he is indeed working on the film. More after the jump.
When somebody asked me about "Justice League"... I'm not involved in "Justice League." I am discussing... I've been discussing with the fans and I've been very, very open about how much "Swamp Thing" was key when I was a kid. Comics in Mexico came on the first two days of the week. Around Tuesday and Wednesday I would go to the newsstand on my bicycle and I would get "Swamp Thing" every time it was available and I loved Jack Kirby's "Demon". I love Constantine and all that.
Though Latino Review's original report only referred to the movie as Heaven Sent, there's significant overlap between its description and that of the DC Comics series Justice League Dark. Enough so that some fans have speculated that the title could eventually change to Justice League Dark, the better to capitalize on a more recognizable name.
If there's a downside to the news, however, it's that Heaven Sent may be a ways off. "You know, I've been pursuing doing something with them for many, many years," del Toro said. "Hopefully it'll come to pass. But we are still just discussing."
So the project isn't very far along at all right now, and del Toro already has a very crowded slate. Currently, he's busy finishing up next summer's Pacific Rim; beyond that, he has several other projects in various states of development including Pinocchio, Hellboy 3, and Crimson Peak, plus Hulk and The Strain on TV. But better late than never, right?