Paramount Confirms Mark Wahlberg As Star Of 'Transformers 4,' Shows Off New Film Logo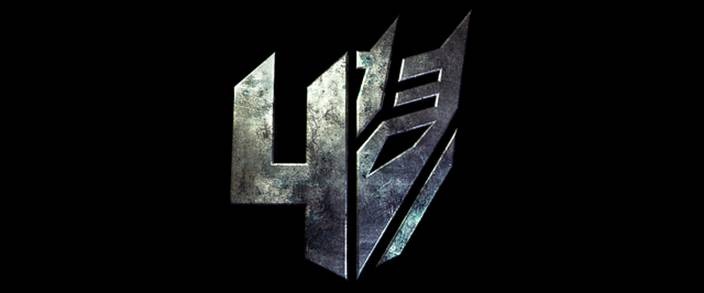 Here you go internet: you made this happen.
Whether this was a long-planned strategy, truly a response to online chatter, or just a great way to promote Michael Bay's own new movie Pain and Gain, Mark Wahlberg is the new Shia LaBeouf. Which is to say that he's now the star of Transformers 4. (Pain and Gain also stars Wahlberg, along with The Rock.)
A press release has the details, which have been condensed below.
The release calls the experience of making Pain and Gain "an exceptionally successful collaboration," and so Wahlberg gets the nod for T4.
But what about The Rock? "Mark is awesome. We had a blast working on Pain and Gain and I'm so fired up to be back working with him. An actor of his caliber is the perfect guy to re-invigorate the franchise and carry on the Transformers' legacy," said Bay in the release. Nope, nothing about Dwayne Johnson in that quote. Too bad, Rock!
T4 shoots in the spring from a script by Ehren Kruger. It will be produced by Don Murphy & Tom DeSanto, Lorenzo di Bonaventura and Ian Bryce, and executive produced by Steven Spielberg, Bay, Brian Goldner and Mark Vahradian.
Transformers 4 will hit theaters June 27th, 2014. (And, yes, that's the official logo for the film, sent out today with the press release. Click to enlarge slightly, if that's your thing.)
Oh, and then there's all this about Pain and Gain in the release:
From acclaimed director Michael Bay comes "Pain and Gain," a new action comedy starring Mark Wahlberg, Dwayne Johnson and Anthony Mackie. Based on the unbelievable true story of three personal trainers in 1990s Miami who, in pursuit of the American Dream, get caught up in a criminal enterprise that goes horribly wrong. Ed Harris, Tony Shalhoub, Rob Corddry, Rebel Wilson and Bar Paly also star. The film is based on magazine articles by Pete Collins, with a screenplay by Christopher Markus & Stephen McFeely and produced by Donald DeLine, Michael Bay and Ian Bryce.
Pain and Gain opens in theaters everywhere April 26th, 2013.