Confirmed: 'Toy Story 3' Scribe Michael Arndt Writing 'Star Wars VII' [Updated]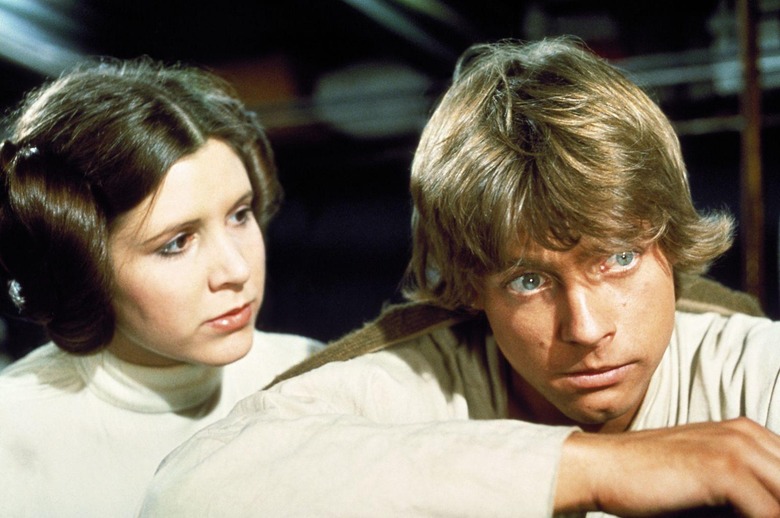 Update from Editor Peter Sciretta: Disney and LucasFilm have officially confirmed that Michael Arndt is signed to write Star Wars: Episode VII. The following statement was posted on StarWars.com:
As pre-production of Star Wars: Episode VII begins, Lucasfilm has confirmed that award-winning writer Michael Arndt will write the screenplay for the new Star Wars film. As revealed in the ongoing video series posted here on StarWars.com, Kathleen Kennedy and George Lucas have begun story conferences with Arndt. Arndt won an Academy Award® for Best Original Screenplay for writing Little Miss Sunshine (2006), and was nominated for Best Adapted Screenplay for writing Toy Story 3 (2010).
The original story follows after the jump.
After days of nonstop speculation over which writers and directors might get to tackle Star Wars VII, the project may have just found someone to pen the project. According to inside sources, Oscar-winning Toy Story 3 and Little Miss Sunshine scribe Michael Arndt has completed a 40+ page treatment, and is "likely" to be "at least" one of the writers on the screenplay.
Furthermore, Arndt's treatment will be looked over by several top directors including Brad Bird, Steven Spielberg, and J.J. Abrams, though none are confirmed to be involved at this time. More details after the jump.
Vulture got the inside scoop from anonymous insiders. That Disney is (possibly) moving ahead with Arndt so soon after the Star Wars VII announcement is no surprise, since as we've previously reported, producers have been meeting with writers for months already.
No plot details have been revealed, but sources indicate that the studio is eager to bring back the central trio of Luke Skywalker, Princess Leia, and Han Solo, albeit as much older characters. None of the original actors are signed on just yet, but Disney is said to be interested in bringing back Mark Hamill in particular. Harrison Ford and Carrie Fisher have also recently expressed their willingness to return to the franchise, although it's unclear at this point whether they'll be asked to return.
Arndt's treatment will reportedly make its rounds among top-shelf directors like Bird, Spielberg, and Abrams, but don't take that as a sign that any of those names are interested in directing just yet. While Disney's eager for them to take a look for obvious reasons, as Vulture points out, the franchise comes with more baggage than those names might be comfortable with. Not to mention the fact that they've all got plenty of other projects to choose from.
Thanks to his successes with Little Miss Sunshine and Toy Story 3, Arndt has a strong reputation in the business. He also has a relationship with Disney, due to his work with Pixar (which also includes Pete Docter's upcoming Untitled Pixar Movie That Takes You Inside the Mind). But the best reason to hire Arndt to write the screenplay may be the fact that he's a big Star Wars fan. Arndt frequently references the original Star Wars during his lectures on storytelling and screenwriting, particularly its masterful ending.
As we've stressed throughout the past week, however, nothing is 100%, beyond-a-shadow-of-a-doubt confirmed until Disney says it is — and as reliable as Vulture usually is, that goes for this report as well. For their part, neither Ardnt nor Lucasfilm co-chair Kathleen Kennedy has commented. Lucasfilm's spokesperson will say only that there is "no news to report at this time."
Update: Deadline confirms that Arndt wrote treatments for the three upcoming Star Wars films — those would be the treatments that Bob Iger referred to on the conference call detailing Disney's acquisition of LucasFilm — and that he is "in line" to work on the Episode VII script next year, once his duties on the last two Hunger Games films are done.