Two Trailers For Zombie Romantic Comedy 'Warm Bodies:' "So Is He Your Boyfriend, Or Zombie Boyfriend?"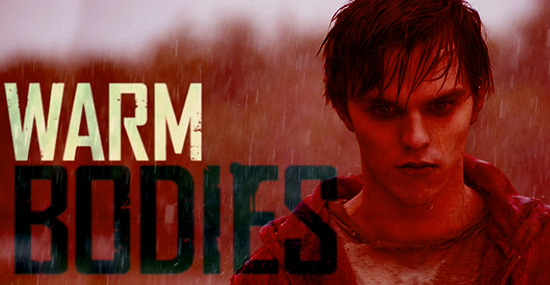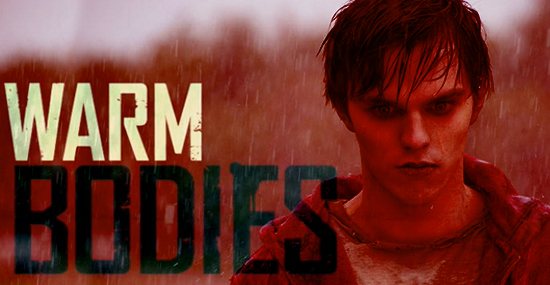 As a genre, the zombie film is pretty thoroughly mined at this point. There has even been a zombie romantic comedy (or zom-rom-com) that made a few fans. You've probably seen Shaun of the Dead four or five times by now.
But Warm Bodies, from director Jonathan Levine (50/50, The Wackness, All the Boys Love Mandy Lane) might not be as redundant as the idea of another zom-rom-com might seem. It plays with the tropes of rom-coms and zombie films even more, creating an exaggerated "wrong side of the tracks" romance where, in this case, the "track" in question is actually the line between life and death.
See, Nicholas Hoult is a zombie, but when he meets Teresa Palmer, his heart starts to beat again. Her father, John Malkovich, isn't too keen on this. Eventually, it seems other zombies are edging back towards life, too, but in the meantime there's some weird comedy and romance to play with. Two trailers for the film have hit today, and through them you can start to get an idea of how the mix all works.
And here's the international trailer, via Quiet Earth.
Warm Bodies opens on February 1, 2013.
WARM BODIES is an upcoming 2013 romantic zombie film based on Isaac Marion's popular novel of the same name. Directed by Jonathan Levine (50/50), the film stars Nicholas Hoult (Hank McCoy/Beast in the 2011 film X-Men: First Class) and Teresa Palmer (I Am Number Four). The film focuses on the development of the relationship between Julie (a teenage girl) and R (a zombie), their romance sets in motion a sequence of events that might transform the entire lifeless world.
R (Hoult) is a zombie. After a zombie apocalypse, he shambles across an America filled with collapsed buildings, rusted cars, shattered windows, and abandoned high-rises. He can only grunt or moan and craves human brains to get high on their memories. After eating the brains of a suicidal teen, R is overcome with love for the teen's companion, Julie Grigio (Palmer). R rescues Julie from his zombie pack and takes her back to his lair. She eventually leaves, and R follows her back to Citi Stadium, the largest remaining human refuge.