Mark Millar Explains Matthew Vaughn's 'X-Men' Departure: They Needed To Get Moving On 'The Secret Service'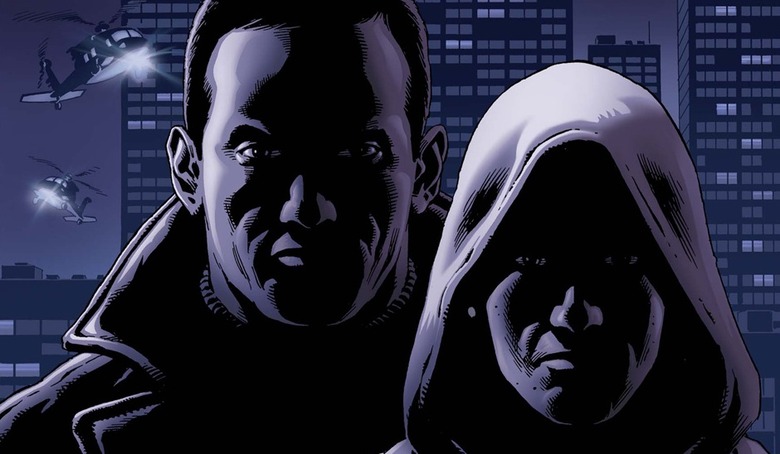 Matthew Vaughn's abrupt departure from X-Men: Days of Future Past raised some questions, namely why he decided not to move forward. One theory that's emerged in recent days is that he's up for the Star Wars VII directing gig, but if a recent comment from Mark Millar holds up, that may just turn out to be so much wishful thinking.
According to the famously loose-lipped writer, Vaughn dropped out because he needed to get moving immediately on The Secret Service, an adaptation of Millar and Dave Gibbons' comic. Read more after the jump.
However, in a conversation with CBR, Millar indicated that Vaughn's real reason was that Secret Service needed to get going ASAP to beat other copycat projects in the works:
What we're doing is that 'Kick-Ass 2' is filming now, and next year we'll start production on 'Secret Service' which I did with Dave Gibbons, and Matthew and I have been talking about that for years. We thought Matthew was going to do X-Men first, but we found out there were actually a few imitators of 'Secret Service' in the works. People think you're lying when you say you're not trying to get your comics made into movies so quickly, but the two reasons it happens like that is first because it's the best ad for the comic you'll ever have. And for me, selling the book is the most important thing. The second reason is because people are always trying to rip you off. Somebody will start to work on a spec screenplay about your idea. There are three other projects I know of now about a James Bond kind of guy taking a street kid and turning him into a spy. Three screenplays were already going through Hollywood about this! So Matthew and I said, 'F*ck this. We're not letting anyone steal our ideas.'
Millar's explanation meshes with speculation following Vaughn's exit from Days of Future Past that the director would next move on to The Secret Service. Millar and Vaughn have been planning the project for a while now, and it recently took a small step forward as Millar announced via Twitter that Mark Hamill had signed on to star.
If Millar is correct, that throws reports of Vaughn's involvement in Star Wars VII into doubt. While it's not inconceivable that a director could release two movies in three years, Star Wars VII is a large-scale effort that'd require a lot of time and energy, and Secret Service doesn't sound like a quickie that Vaughn could knock out before switching gears to Star Wars.