David Yates Commits To WB's 'Tarzan'; Henry Cavill, Charlie Hunnam, Alexander Skarsgård, And Tom Hardy Eyed For Lead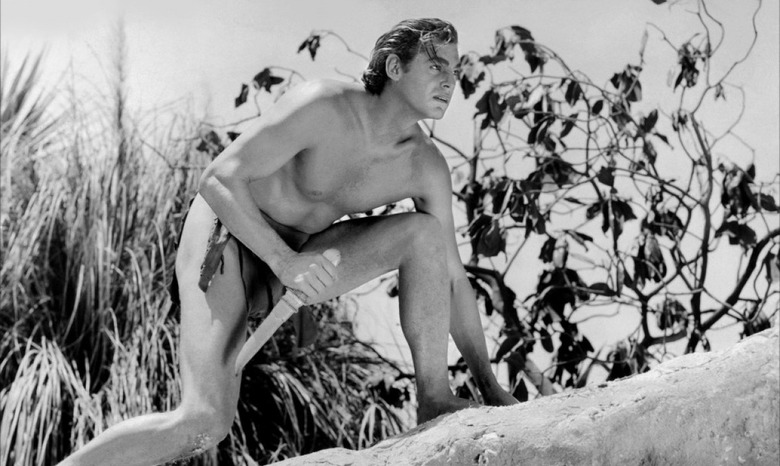 When you're coming off four massively lucrative installments of one of the most successful cinematic series of all time, where do you go next? If you're Harry Potter helmer David Yates, apparently, to the African jungle.
The filmmaker has just committed to Warner Bros.' live-action Tarzan, one of several films in the works based on Edgar Rice Burroughs' character. And he's wasting no time getting the pieces together, meeting with up-and-coming talents like Henry Cavill, Charlie Hunnam, Alexander Skarsgård, and Tom Hardy for the lead role. More details after the jump.
Over the summer, Yates, Susanna White, and Gary Ross were said to be WB's top picks for the Tarzan directing gig, although Ross' reps denied the story soon after it came out. At the time, the filmmakers were said to be interested in Cozad's script, but this latest update from Vulture indicates that this is the version Brewer worked on.
Yates seems like the most logical choice, considering how much money his Harry Potter movies have made for the studio. Since then, there've been a few opportunities for Yates to re-team with WB, including the Alan Turing biopic The Imitation Game and the Al Capone epic Cicero. In addition, Warner Bros. was being courted to finance Yates' smaller-scale Your Voice in My Head, before the filmmaker moved on.
None of the actors have received a solid offer as of yet, but Yates is meeting with Cavill, Hunnam, and Skarsgård. Hardy seems like a slightly longer shot. Though the studio likes him thanks to his turns in Inception and The Dark Knight Rises, it's reportedly "less clear" whether Hardy is interested. Then again, maybe Yates' involvement will entice him. Hardy and Yates were at one point attached to do Cicero together, but not much has happened on that project in recent months.