Cool Stuff: The Art Of Pop Culture Exhibit At LTD Art Gallery In Seattle, Washington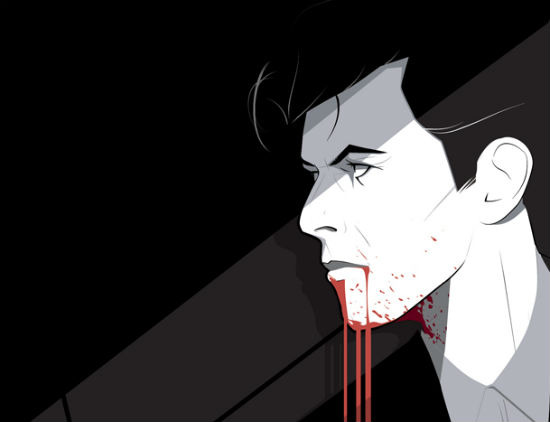 The snowballing popularity of pop culture art has found a place to plant its flag in the Pacific Northwest. Los Angeles has Gallery 1988, Austin has Mondo, San Francisco has Spoke Art, New York at Bottleneck and Seattle now has the LTD Art Gallery. The gallery will celebrate its one year anniversary this weekend with the opening of Pop 2, an exhibit featuring the art of pop culture. Everything from sci-fi to comic books, television and movies are all on display created a talented group of veteran and up and coming artists. Batman, Hellboy, I Dream of Jeannie, Blade Runner, Doctor Who, The Walking Dead are some of the subjects.
The show runs from November 8 through December 9 with an opening reception happening this Thursday from 6-10 p.m. After the jump, check out a bunch of images from the exhibit and get all the details.
The LTD Art Gallery is located at 307 E. Pike St., Seattle, WA, in the heart of Capitol Hill. Go to www.ltdartgallery.com for more contact info, hours and more. Here's just some of the art from the show (jump down for info on each piece).
I was recently in Seattle and made it a point to check out LTD in person. While still in its infancy compared to some of the other galleries around the country, it's actually a surprisingly large, engaging and comfortable space. It has a pinball machine, small wall of older art from previous exhibits, I was very impressed with it. If you're in the area, even if it's not for this week's reception, definitely check it out.
Here's all the info on the art above:
"I Heart Gotham"
by Bruce Yan
18" x 24" screen print on paper, metallic silver inks
40 piece edition, $45.00 ea
"The Hunger"
by Craig Drake
20" x 30" screen print on paper
83 piece edition, #1-33 is variant with metallic red for the blood, 34-83 regular edition
$50.00 ea
Also available as Original for $1,100.00
NOTE – LTD expects this to be the piece of the show and will be selling it as a preview online Thursday at noon.
"Fifty"
by David Moscati
14" x 24" screen print on paper, 2 color with metallic gold inks on frenim black 100lb
50 piece edition, $40.00 each
"Fish Fingers and Custard"
by Barry Blankenship
12.5" x 19" screenprint on paper, 3 color with metallic blue ink on Speckletone Cream – Cordtone Paper
11 piece edition, $45.00 each
"Bump Back"
by Dane Ault
16" x 20" giclee on watercolor paper
20 piece edition, $40.00 each
"XOXO, MJ"
by Andrew Kolb
11" x 17" giclee on paper
25 piece edition, $60.00 each
"XOXO, Gwen"
by Andrew Kolb
11" x 17" giclee on paper
25 piece edition, $60.00 each
"Barbarella, Psychedella"
by Clarke Snyder
11" x 14"  Giclee on Paper, $50 each
"Dolly Strikes Back"
by Levi Hastings
11" x 14" Giclee on watercolor Paper
20 piece editin, $40.00 each
Original- Ink and Watercolor on Paper $300.00
"Dead Man Walking"
by Jayson Weidel
Original gouache on cold press board
$500.00
"River Bottom Nightmare Band"
by Mona Collentine
Specific info NA
*Exclusive to /Film
"I Think, Sebastian, Therefore I Am"
by Meghan Stratman
Original Collage, Cut Paper 6" x 7"
$300
"At Your Service"
by Danni Shinya Luo
Original Watercolor and Acrylic on Cold Press Paper
$500
*Exclusive to /Film