Tech Bits: Pixar's Names Building After Steve Jobs, Siri Will Soon Purchase Movie Tickets, Amazon Testing Netflix-Style Monthly Subscription For Amazon Prime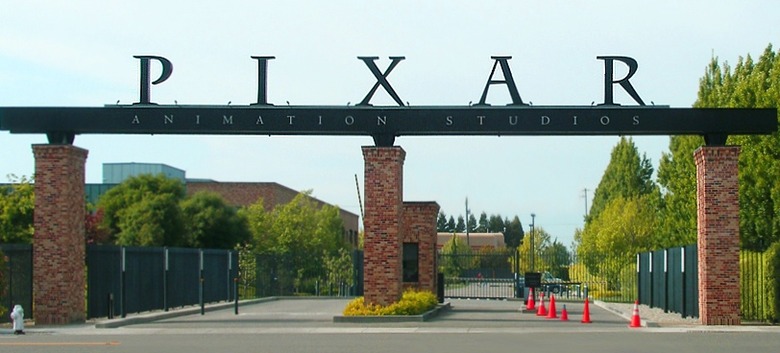 We may receive a commission on purchases made from links.
Two services get an improvement and another company pays tribute to one of its founding fathers. After the jump read:
Pixar has dedicated one of its buildings to Steve Jobs.
With the next iOS upgrade, Siri will be able to buy movie tickets for you.
Amazon Prime begins a monthly service to compete with Netflix.
Technology today wouldn't be wear it is if it wasn't for the late, great Steve Jobs. Thanks to Apple and Pixar the guy had his hand in some of the biggest tech evolutions to shape culture in the last few decades. Though he's given a dedication at both the end of John Carter and Brave this year, Pixar has decided to give him a more permanent dedication.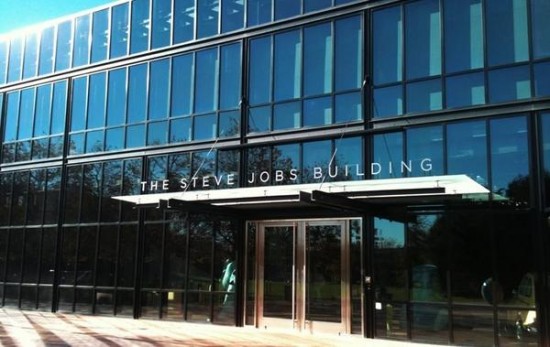 This image was tweeted by a Pixar employee (via Pixar Times) and it's believed to be their main building on campus (you can clearly see the Sully statue in the window, which leads to that assumption.) Pretty sweet.
Originally, Siri on Apple iOS couldn't tell you anything about movies. With the last update, she got movie literate. Next up, she'll not only be able to tell you when movies are playing, she'll buy you tickets.
It works through the Fandango app. So that means it will only work with certain theaters but once the iOS 6.1 update is rolled out, it'll be an option for everyone. Here's a glimpse thanks to 9to5Mac. Head there to read more and see a full image gallery of the process.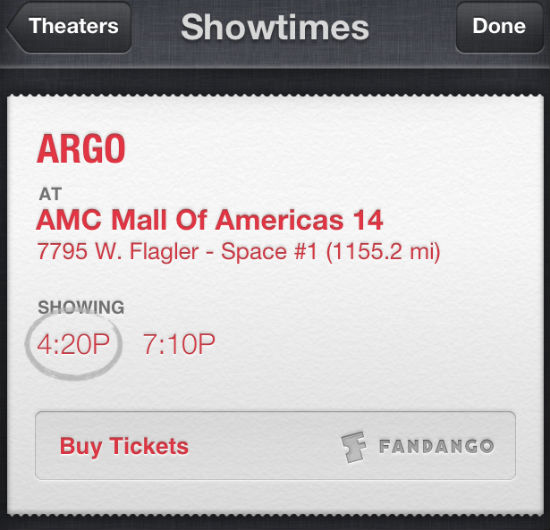 For about $80 a year, Amazon Prime has always been a must have for anyone who buys a lot of stuff. Then the service gave you the option to stream a bunch of content. Now, Hacking Netflix reports that Amazon has begun to offer a $7.99 monthly trial subscription of the service. That's the same cost at Netflix streaming and now makes it a much more attractive and viable competitor, especially since they've begun to sign deals with studios and channels. Not to mention, in addition to the streaming, you get the better shipping and more. Here's a screenshot from the site, head there for more.