'Silent Night' Trailer: Celebrating The Scariest Damn Night Of The Year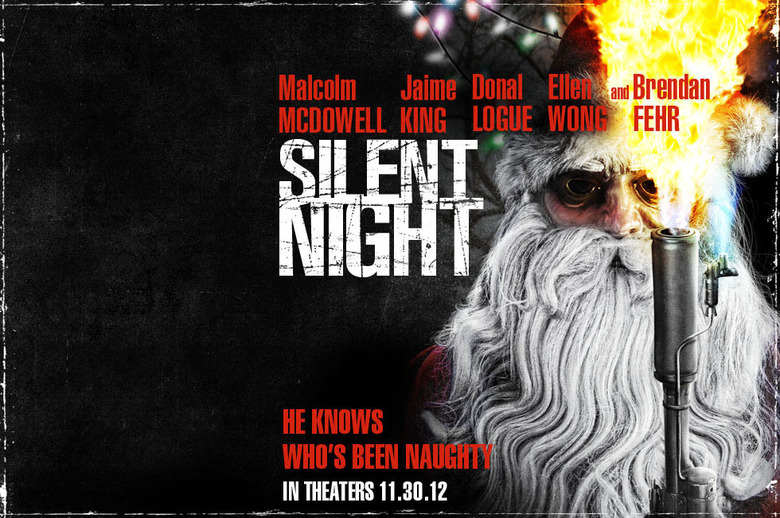 We're well through the first and second tiers of horror remakes, as we've seen new versions of Psycho and '80s slasher series such as Halloween, A Nightmare on Elm Street, and Friday the 13th, not to mention remakes of slightly less well-knwon films such as The Hills Have Eyes and Piranha.
Now, with a remake wave that also includes Maniac, we've got a new version of Silent Night, Deadly Night. The 1984 original caused a minor furor less for its content (most of the people complaining never saw the original) but for the fact that the story of a serial-killing Santa was advertised during prime time.
I know there's a war on Christmas and everything (sarcasm), but still, it's difficult to believe that Silent Night, which remakes/updates the '84 film, will create the same sort of furor. That said, the trailer for the remake makes it out to be a slasher in the modern exploitation mode with enough creep-out factor and weird intensity to satisfy fans of the genre. And why the hell does that voice at the end sound so much like Willem Dafoe?
Now, if you're not interested in exploitation schlock, there's probably not much here for you. But Silent Night isn't trying to make any claims to be something it isn't, and if it can deliver some of the weird kills and strange, uneasy atmosphere of the original, it might be a good time.
Hit Apple for the trailer. Silent Night opens on November 30.
In 1984, the slasher classic Silent Night, Deadly Night stunned audiences, was banned across America, and remains the most notorious Christmas movie in history. Now, Santa is back, and he's got a brand new bag of tricks. As their small midwestern town prepares for its annual Christmas Eve parade, Sheriff (Malcolm McDowell) and his deputy (Jaime King) discover that a maniac in a Santa suit is murdering those he judges as "naughty." Their sins? Porn, adultery, greed... And he will make sure they rest in heavenly pieces. Donal Logue, Ellen Wong, Lisa Marie, and Brendan Fehr co-star in this brutal and darkly humorous tale of Christmas gone bad.
Here's the trailer for the original, for comparison: