'The Hobbit:' Tickets On Sale Wednesday, First 48 FPS Theaters Announced, Listen To A Score Sample And Read Track Listing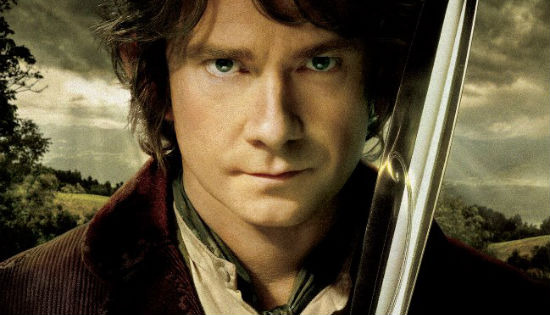 Fans of Middle Earth who've been following The Hobbit: An Unexpected Journey closely know that advance tickets go on sale at noon EST Wednesday. It said so in both previously released commercials. But with that news comes not only our first list of theaters showing Peter Jackson's film in 48 frames per second, but the news that select theaters will show a marathon of the full Lord of the Rings: Extended Editions the week leading up to The Hobbit.
After the jump, get links to all of this, listen to a rousing sample from Howard Shore's score and read the full track listing.
I'm going to post the soundtrack sample first (via The Film Stage) so you can listen while you read the rest of the article.
Advance tickets go on sale at noon EST Wednesday and Regal Cinemas is the first chain to list the theaters which will be showing the film in High Frame Rate (HFR) 48 frames per second. Click here for the full theater listing and be aware – this is not every theater showing it in HFR. Just the first major chain to announce it.
More Regal Lord of the Rings news. They're hosting an Extended Edition marathon of all three Lord of the Rings films at 293 locations on December 8. Tickets are $30 and the show begins at 11:15 a.m. Tickets go on sale at noon EST Wednesday along with the Hobbit tickets. Read more at The One Ring.
And now, back to the soundtrack. Fandango exclusively revealed the track listing not only for the soundtrack, but the special edition soundtrack which has several bonus tracks and a few extended versions of other tracks. Head to the link for that full listing, but here's the regular track list. Be aware of possible spoilers. Both will be released December 11.
Disc 1:
My Dear Frodo
Old Friends
An Unexpected Party
Axe or Sword?
Misty Mountains performed by Richard Armitage and The Dwarf Cast
The Adventure Begins
The World is Ahead
An Ancient Enemy
Radagast the Brown
Roast Mutton
A Troll-hoard
The Hill of Sorcery
Warg-scouts
Disc 2:
The Hidden Valley
Moon Runes
The Defiler
The White Council
Over Hill
A Thunder Battle
Under Hill
Riddles in the Dark
Brass Buttons
Out of the Frying-Pan
A Good Omen
Song of the Lonely Mountain performed by Neil Finn
Dreaming of Bag End