This Week In Trailers: Silent Night, Summer League, Duck Beach: Mormon Spring Break, Inocente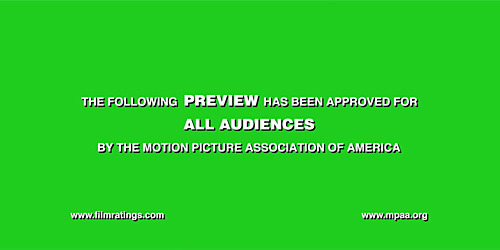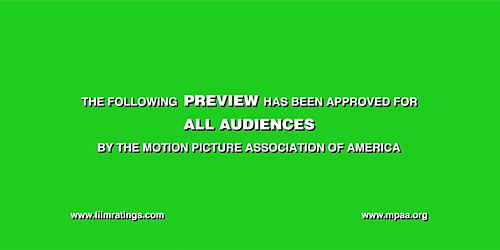 Trailers are an under-appreciated art form insofar that many times they're seen as vehicles for showing footage, explaining films away, or showing their hand about what moviegoers can expect. Foreign, domestic, independent, big budget: What better way to hone your skills as a thoughtful moviegoer than by deconstructing these little pieces of advertising? This week we're going on spring break with some Mormons, joining a beer league, fleeing from a homicidal Santa, and taking a genuine moment to reflect on the issue of teenage homelessness.
Silent Night Trailer
It doesn't purport to be high art and thankfully it delivers on that non-promise.
A movie destined to be the left overs after everything else has been emptied from the Redbox, director Steven Miller looks to have made a movie that looks like all kinds of late night fun. Sure, Malcolm McDowell appears to be turning in another performance that seems fueled by the size of the check that was written, the trailer is exceptional.
It's highly stylized but what gets my attention is that ol' Santy Claus dispatches a kid within the first 30 seconds. Now, this is what horror has been missing for a while: wanton, indiscriminate violence against children. From here it's all about stitching together moments that really feel exciting. Whether or not it can deliver, that's up for discussion, but, on the surface, there is a liveliness to the moments that we're given. From people getting shocked to death by colored lights (when one goes out, they all do...), flamethrowers going off at random times, and scantily clad ladies trying to get away from an axe wielding maniac, it's all bueno.
Best part of all of this is that we're not given any hints about what will happen to this guy. The story is thoughtfully hazy on details, again for better or worse, so all we're left with is a judiciously crafted trailer that gives people like me exactly what we're looking for in a movie like this.
Inocente Trailer
Sean Fine and Andrea Nix really picked a worthy topic.
I was looking for something else before stopping on this trailer and not knowing that this was made by the same people who made the Academy Award nominated documentary War/Dance made this a magical find. Yes, the trailer has been out for a few months but seeing how it's been knocking around just film festivals it looks like this one movie that has to have a little light shined in its direction.
It appears, on the surface, to deal with the problems of teen homelessness through the time we spend with the lovely woman who tells us about herself. The more you listen the more you feel compelled to just...listen more. Her story, her ambitions, the reason why she paints her face, what it's like to be homeless and attending high school. It's heartbreaking and tough to listen to, especially after we get mom on screen talking about how she floated the idea to jump off a bridge with her daughter just because of the mental anguish she felt she was causing her child.
We're given a lot of uplifting moments as well, so this isn't a case of misery porn gone wild. Where there's a problem there's a solution and the trailer doesn't let us wallow in any pity for too long without showing the effort going into how this girl is trying to make something of herself and elevate her status in life. There's just something about personal empowerment and this trailer effortlessly takes us on a trip that is filled with sadness and hope.
Duck Beach: Mormon Spring Break Trailer
So, there's a spring break unlike any other. Where wine and beer don't flow like water and where the copulation quotient is running next to zero.
Hadleigh Arnst, Stephen Frandsen, Laura Naylor, and Hillary Mammen are tackling something that is really a fascinating topic in our culture which has everything, and nothing, to do with Mormons. In the ways in which it has everything to do with Mormons, it's very specific to their religious upbringing and how this event is just for them. It might be a little weird to have 20 year-olds hanging with those on the backside of their 30's but que sera sera, it makes for an interesting mix of people. The ways it doesn't have anything to do with Mormonism is that you have people wanting to find love, find a mate. There's nothing more human than seeking for that one person you could connect with.
The trailer is great at depicting the stories of those who are endlessly looking for a mate while putting their faith in the foreground. It's this one place, this one time, and  it definitely has elements of anxiety as you try and eyeball these wandering souls, trying to peg whether you can see them ever finding what they've been yearning for. It's seems like a harmless exercise in the mating rituals of Mormons but, as the trailer shows, it's something everyone can relate to at some point in their lives.
Summer League Trailer 
Lex Lybrand's got a lot of heart; the director is wearing it on the sleeve of his trailer.
It might seem like a basic story of a beer league and there isn't much beyond the stoic voice-over talking about the benefits of being a part of one but this is such a good, great, teaser trailer in that it defines the landscape we will inhabit. It is going to have a little love, a little pain, some good times, some beer, softball.
I don't know these people but the way we gingerly drift in and out of the moments that have no context whatsoever but it's the mood that hits you as you watch this. There's no hurry to get to the next moment, the next clip, and there's nothing particularly exhilarating about seeing people sit pensively. However, the music is wonderfully chosen to match, hopefully, the tone of the film. As well, Lex is leaning on his talents to hopefully sell you on the idea that this is nice looking film to sit with and, I think, he succeeds in showing he has something original from a directorial standpoint. It's not epic but it's enough.
This tease wants you to like it and know more about it. It knows it's an indie, it knows it doesn't have a lot of money, but it's putting itself out there to hopefully see if you'll stick around long enough to see what it's all about. I do.
Nota bene: If you have any suggestions of trailers to possibly be included in this column, even have a trailer of your own to pitch, please let me know by sending me a note at Christopher_Stipp@yahoo.com
In case you missed them, here are the other trailers we covered at /Film this week:
West of Memphis Trailer – Even though there are many of these out there this is solid trailer and an important story.
Side Effects Trailer - This is how it's done. Thrill me, tease me, but don't give it up.
Lincoln International Trailer – Good trailer, but, it doesn't really hold anything back. The bombast is all over the place.
The Grandmasters Trailer - This is exciting even though I don't understand a word.
Maniac Trailer - Well, that was certainly violent. I liked the tempo and pace, though. Great mood.
The Last Stand Trailer - I'm sure my dad will love it.
Les Miserables UK Trailer -  So on board with this.
Jurassic Park 3D Trailer – Excellent re-marketing effort.
Warm Bodies Trailer - High concept and I'm sure teens everywhere will love it mildly.
Back to 1942 Trailer - A little bit of misery porn but it seems heartfelt.
World War Z Trailer - Yes, it's hackneyed and getting played out but, dizzzaaam, I'm pretty impressed.
Hitchcock International Trailer - Maybe a little too on the nose?