Time-Travel Plotline Of 'The Twilight Zone' Revealed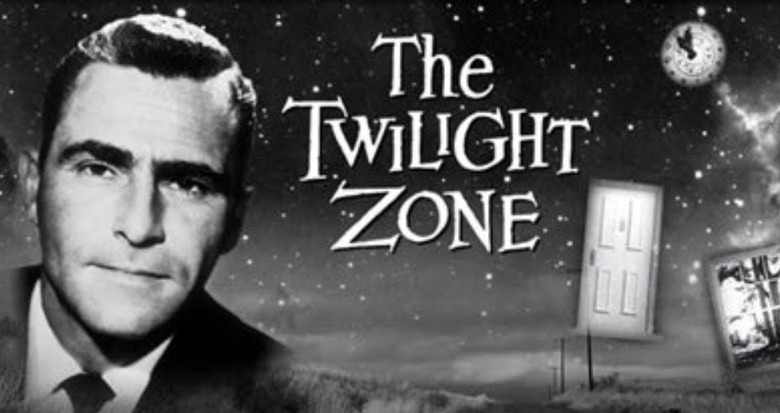 It's been years since Leonardo DiCaprio's Appian Way put a new cinematic adaptation of The Twilight Zone in the works, but even as screenwriters have come and gone, concrete details on the film have been hard to come by. We've previously only been told that it would "feature elements from the 'Twilight Zone' universe made popular by Rod Serling's classic TV series," which is about as vague a plot description as has ever been written. But now, the first real hints about the plot have finally emerged — and yes, they sound very Serling-y indeed. More after the jump.
Serling's original series debuted in 1959 on CBS and ran for five seasons, but the brand and its influence have extended far beyond the '50s and '60s. CBS fired up a TV revival in the '80s, which featured remakes of some classic episodes, and then UPN took a crack at yet another revival (with still more remade episodes) in the 2002-2003 season. Outside the small screen, the franchise has also released books and comic books, a pinball game, a theme park attraction (Disney's Tower of Terror), and, in 1983, an ill-fated movie. Unlike that film, which was an anthology consisting of four stories, the new feature will tell just one tale.
Whenever it gets going, that is. DiCaprio's Appian Way put The Twilight Zone in development around 2007, and in 2008 took a step forward by hiring Rand Ravich (The Astronaut's Wife) to write. Since then, Jason Rothenberg, Anthony Peckham (Sherlock Holmes), and Joby Harold (All You Need is Kill) have also had their hand in the script. Let Me In director Matt Reeves boarded last year, only to drop out this fall. Warner Bros. is currently seeking someone else to helm.