Justin Lin Lines Up Another Film: The Sci-Fi Thriller 'Hibernation'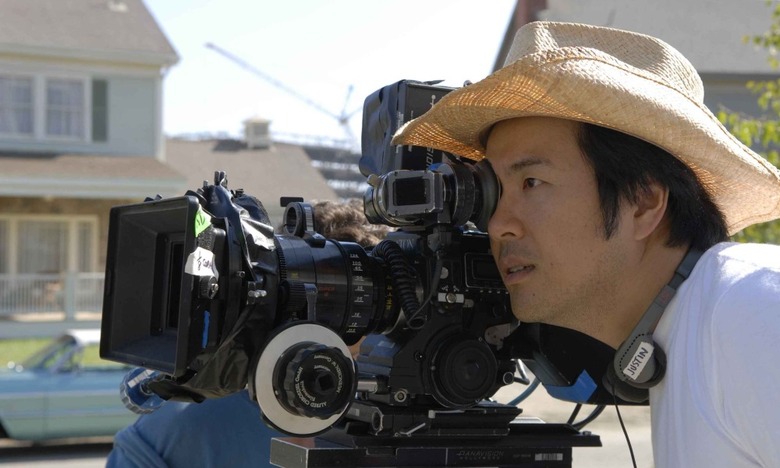 Justin Lin has begun to enter Guillermo Del Toro territory. The director of Fast Five is currently shooting Fast and Furious 6 and was expected to immediately follow that with the seventh installment. Whether that's the case or not, he's now attached to at least five additional projects, with the fifth one just being announced. It's called Hibernation and is described as a "sci-fi thriller" from new writers Geneva Robertson-Dworet and Will Frank. Read more after the jump.The Hollywood Reporter broke the news of Lin's attachment to Hibernation, which follows the news earlier this week that's he's attached to the sci-fi comedy Subdivision (though he may just produce that) as well as L.A. Riots, a film Spike Lee had been developing. He also recently bought the rights to Chinglish and was attached to Lone Wolf and Cub. Click on each of those to read more.
And if that wasn't enough, Lin was also attached to remake Highlander and do a 5th Terminator but he removed his name from those projects over the last few months.
There's no word on the plot of Hibernation but one of the producers said "The story is fresh, inventive and one we found immensely compelling."
If it was to happen, the earliest it could film would be Spring next year, after Fast and the Furious 6 is completed. However, screenwriter Chris Morgan was said to be writing the seventh film and since that franchise is the reason Lin has all of these opportunities, I think that would in all likelihood be what happens next.
Do you think Lin should graduate from the Fast and Furious films? Would you rather see him do another of those, a sci-fi comedy like Subdivison, a drama like LA Riots, Hibernation, a sci-fi thriller, the comedy Chinglish or period piece Lone Wolf ?