Saoirse Ronan Joins Wes Anderson's 'The Grand Budapest Hotel' In A Lead Role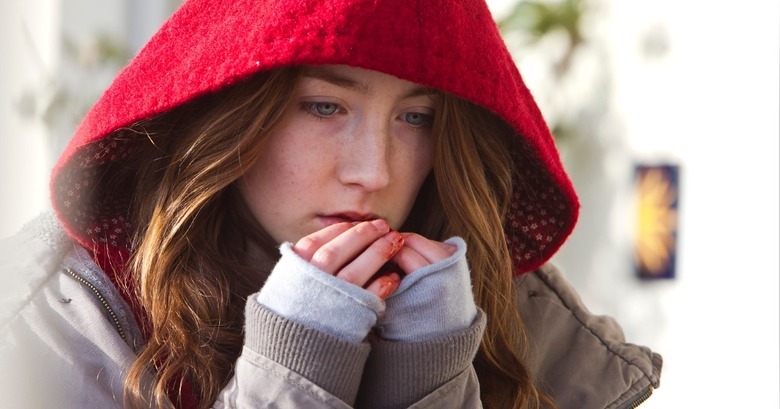 For his last feature, Moonrise Kingdom, Wes Anderson tapped the then-unknown Kara Hayward to play the film's young female lead. For his next movie, The Grand Budapest Hotel, Anderson is turning to a more established name. Saoirse Ronan (Hanna, The Lovely Bones) will play one of the lead roles, opposite Ralph Fiennes, who is M. Gustave, the "perfectly composed" concierge of the titular hotel, and Jude Law.
Variety reports the casting, but doesn't tell us anything about who Ronan will play. We know she'll be backed by one of Anderson's trademark ensemble casts, with regular players Bill Murray, Jason Schwartzman, and Owen Wilson along for the ride in the "family-unfriendly" film.
As for the film itself, Anderson is starting to give us some hints about what to expect, even though the actual story is mostly unknown at this point. The film takes place about 85 years ago, Anderson recently explained, and is inspired by European writers of the era, and what Anderson calls "Hollywood Europe," explained as such:
Yes, like 'To Be or Not to Be,' the [Ernst] Lubitsch with Carole Lombard, that Europe which is not made in Europe at all. Or 'Shop Around the Corner.' Or did you ever see 'Love Me Tonight,' the one Rouben Mamoulian made with Maurice Chevalier? I'm not a big musical fan, but it's a wonderful one. So I think we've got a little bit of that feel, that Europe on the Hollywood back lot, even though we're actually going to Europe to do it. It's got some of that kind of thing in it. The Lubitsch ones are always good to aim for.