'Star Wars: The Clone Wars' Will Probably Move From Cartoon Network To Disney XD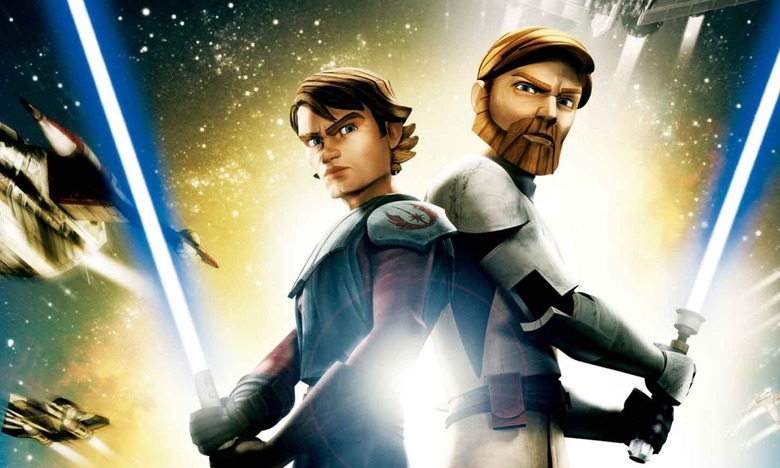 Disney's decision to move forward with a new Star Wars movie trilogy has been discussed nonstop for the last few days, but somewhat less attention has been paid to the fact that the studio now owns rights to Lucasfilm's properties in other media as well.
For the past five years, Star Wars: The Clone Wars has been airing on the Turner Entertainment-owned Cartoon Network. With Disney taking over the franchise, however, it will probably move over to one of Disney's own channels when it completes its current season in 2013. More details after the jump.
Disney CEO Robert Iger suggested as much on a conference call Wednesday, talking up the possibility of Star Wars coming to Disney/ABC channels. He singled out the boy-targeted Disney XD as a particularly good match for Star Wars TV content, although he did not mention The Clone Wars by name.
Official word from both sides is that a decision on the series' fate will be made closer to the end of its current fifth season. Turner is licensed to air The Clone Wars through 2013, and also has some rerun rights to the roughly 100 episodes that have aired so far. In addition, DVD and Blu-ray distribution will very likely move from Cartoon Network's sister company Warner Bros. to Disney's home entertainment division.
[Source: THR]