Former David Fincher Project 'Chef' Comes Back To Life With Derek Cianfrance And Bradley Cooper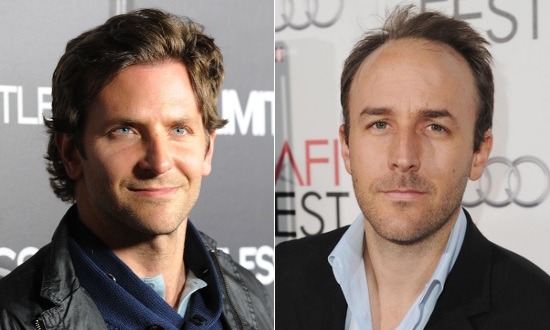 It wasn't so long ago that Bradley Cooper was mostly thought of as the guy from Wedding Crashers and The Hangover, but these days his dance card is filled with projects by David O. Russell, Susanne Bier, Cameron Crowe, and the like. One he's got coming up next year is The Place Beyond the Pines, from Blue Valentine helmer Derek Cianfrance, and now the pair are already gearing up to reunite on a new project called Chef.
Well — new to them. In fact, Chef has been simmering (sorry! had to) since about 2008, when David Fincher was attached to direct with Keanu Reeves set to star. More details after the jump.
The script, by Eastern Promises scribe Steven Knight, centers around "a wild chef who assembles a crack team in his bid for a third Michelin star." Script Shadow's writeup from 2010 fills out some of the other details (although it's possible they've changed in subsequent drafts): After earning two Michelin stars, the hotshot chef hits rock bottom thanks to a drug problem and loses his restaurant. Years later, he attempts to make a comeback by opening a three-star restaurant.
Presumably, Cooper would play the chef. It'd be familiar territory for him, as he played Jack Bourdain on the short-lived TV series Kitchen Confidential — which, coincidentally, also started out as a Fincher movie project called Seared. Cooper and Cianfrance's first movie together, The Place Beyond the Pines, opens March 29.