'Ghostbusters III' Delayed As Sony Film Production Slows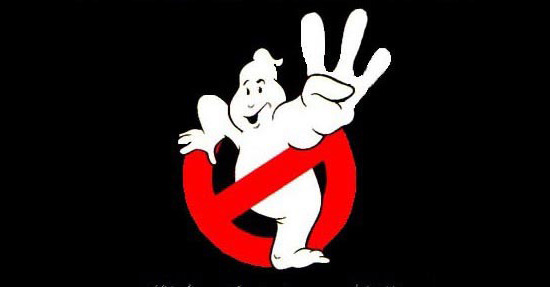 Let's say you're a Sony film exec. You've had a long partnership with Adam Sandler, who makes movies that critics hate, but audiences continue to see. Everyone hated Jack and Jill, right? But at just about $150m worldwide gross against a $79m production budget, it could be doing a lot worse, especially for something labeled a domestic flop. The guy doesn't make a mint, but his movies are profitable — Jack and Jill will likely make money thanks to DVD and other rights sales — and they're reliable.
So why did Sony let Sandler take his next film to Paramount? Why did it sell off half of George Clooney's Monuments Men — not a likely financial hit, but a probable prestige pic with a killer cast — to Fox? Why hasn't Sony pushed forward aggressively on a sequel to The Girl With the Dragon Tattoo, after being so bullish on the trilogy when David Fincher was hired to direct?
Those actions, along with the not-so-solid financial status of Sony as a whole, are contributing to rumors that Sony Pictures Entertainment is in trouble, and that the big powers at Sony are considering selling off entertainment units such as the film division. Those rumors have been denied by Sony's head honcho, and are likely untrue at this point, but there is some minor change going on at Sony, which is making a couple fewer movies per year, and is going to wait a bit longer to shoot films like Ghostbusters III.
Reached by THR, Sony chief Kaz Hirai said,
There is absolutely no truth to rumors that Sony's Entertainment businesses are for sale. ... Our entertainment companies have a stable business foundation and are poised for future growth. There is no reason to sell these industry-leading businesses, and no consideration is being given to the idea.
(Hirai's name may be familiar to many readers; he started off with Sony Computer Entertainment America in the mid-'90s. He grew the dominance of the PlayStation and steadily rose through the SCE ranks, and through the executive structure of Sony overall, until becoming Sony's President and Chief Executive Officer on April 1,of this year.)
While Hirai stamps down the rumors, THR quotes unnamed sources from the Sony lot who say that there's really no action happening on new production until the end of the company's fiscal year, on March 31, 2013. That pushes back a greenlight for Ghostbusters III, among other projects. The Girl Who Played With Fire is likely deadlocked until then, too. Amy Pascal, who was very outspoken about and enthusiastic for the Steig Larsson adaptations, declined to comment on THR's piece. And the delay of Neill Blomkamp's Elysium, which was pushed from March to August 2013, can at least partially be attributed to that fiscal year demarcation — this way, Sony spends next year's marketing dollars on it.
And speaking to the LA Times, Columbia Pictures president Doug Belgrad admitted "We're making what I would call adjustments, but not radical changes," meaning that the studio is cutting back on production. Sure, there will still be an Amazing Spider-Man 2, but moving into 2014 and beyond the studio plans two fewer movies per year. There will be less money spent on development, with more scripts bought in completed stages rather than purchasing a property early in development and then spending big bucks as high-profile writers knock it into shape. (Again: Dragon Tattoo.)