Which Hollywood Classics Inspired Wes Anderson's 'Grand Budapest Hotel'?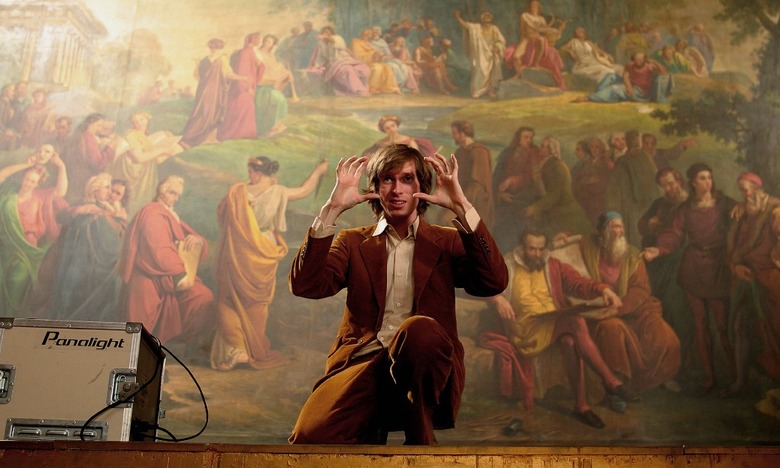 Wes Anderson isn't as intensely secretive as some of his Hollywood colleagues, but he hasn't exactly been forthcoming about his next film, The Grand Budapest Hotel. At this point, all we have to go on are a handful of casting notices — Ralph Fiennes, Angela Lansbury, Jude Law, Bill Murray, Owen Wilson, and Jason Schwartzmann are all on the list — and some vague statements about it being a family-unfriendly piece set in Europe.
Recently, however, the filmmaker let slip a few more details while doing press for Moonrise Kingdom's home video release. Plot details remain mostly unrevealed, but thanks to some new info on the film's setting and inspirations, we now have a slightly better idea as to the feel of the film. Read his comments after the jump.
"As you might gather from the title, a hotel figures prominently in it," he said. Indeed — earlier this month, we learned that Fiennes would play its "perfectly composed" concierge M. Gustave. "And it mostly takes place about 85 years ago," Anderson continued. "And it's kind of European ... a bit inspired partly by Hollywood Europe, and also by some European writers around that time. Yeah. That's a little bit about it. Kind of vague, but ..."
Asked for clarification on what exactly he meant by "Hollywood Europe," Anderson happily obliged:
Yes, like 'To Be or Not to Be,' the [Ernst] Lubitsch with Carole Lombard, that Europe which is not made in Europe at all. Or 'Shop Around the Corner.' Or did you ever see 'Love Me Tonight,' the one Rouben Mamoulian made with Maurice Chevalier? I'm not a big musical fan, but it's a wonderful one. So I think we've got a little bit of that feel, that Europe on the Hollywood back lot, even though we're actually going to Europe to do it. It's got some of that kind of thing in it. The Lubitsch ones are always good to aim for.
The witty, sophisticated "Lubitsch Touch" doesn't sound too far removed from Anderson's signature sensibility, and the late '20s setting should be a fun playground for the director. The Grand Budapest Hotel will begin shooting in January.