'V/H/S 2' Officially In The Works; Gareth Evans, Jason Eisener And Eduardo Sanchez Join The Anthology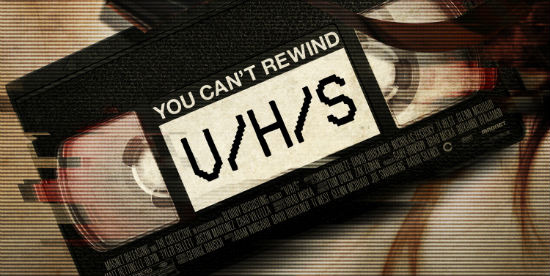 The horror anthology is alive and ready for round two. V/H/S 2, a sequel to this year's horror hit V/H/S, has just been announced. The film will retain the same producing team (including the people behind Bloody Disgusting) and at least one of the original directors (You're Next director Adam Wingard), but most of the creative roster is brand new.
At the top of the new list is Gareth Evans, the director of The Raid, who'll co-direct a segment with Timo Tjahjanto. Also directing for the film is Eduardo Sanchez, a co-director of The Blair Witch Project, who'll co-direct his V/H/S segment with producing partner Gregg Hale. They're joined by Jason Eisener (Hobo With a Shotgun) and Simon Barrett, Wingard's writing partner who'll be making his directorial debut. Read more after the jump.
The Hollywood Reporter broke the news of the film, which will follow the same structure of the original. In the original (which is now out in limited theaters and on demand) a group of men is hired to find a hidden VHS tape and, while looking for it, encounter some crazy stories. This new movie will be similar, except that it centers on "a pair of investigators discovering a tape while looking for a student."
Filming will take places across the globe, in Los Angeles, Maryland, Nova Scotia, British Columbia and Indonesia.
V/H/S has gained notareity amongst film fans for creating an audience experience in which people have, on multiple occasions, needed medical attention during the film. And while it's not exactly scary enough that you have to worry about your health, it is one of the more fun horror films released in the past few years. It's sad to see some of the original film's directors not returning, but having Evans, Sanchez and Eisener doing segments is a nice balance.
Have you seen V/H/S? Are you excited for the sequel?