Benedict Cumberbatch To Play Beatles Manager For 'Sherlock' Director; Tom Hanks Producing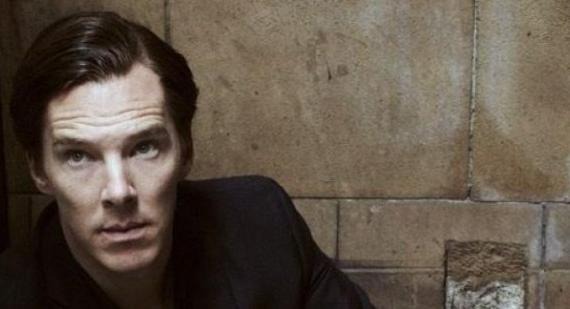 Director Paul McGuigan has a respectable history in features, having made films like Gangster No. 1, Wicker Park, and Push. But his best work of late has been on television, where he's done four of the existing six episodes of the BBC series Sherlock. (Only one of which was one of the series two lesser episodes: The Hounds of Baskerville. Can't wait for the arguments about that statement to start in the comments...)
Now McGuigan is teaming up with his Sherlock star Benedict Cumberbatch to craft a film about Brian "The Fifth Beatle" Epstein, who managed The Beatles from the band's signing in '61 to Epstein's death of an overdose in '67. Cumberbatch will play Epstein.
THR specifies that the film won't be the story of Epstein and the Beatles, but "the story of Epstein himself." The man was a closeted homosexual and also — as the nature of his death suggests — suffered from additions, to drugs and gambling. As the manager of what became the biggest band in the world, he was in a unique position to indulge his excesses. Producers call the film the story of "the man who threw the biggest party of the 1960s but ultimately forgot to invite himself." Which is kind of a glib summation, but it does get the general idea across.
This isn't the only film about Epstein in development. Viviek J. Tiwary is writing and producing The Fifth Beatle, which adapts his own graphic novel about Epstein and the band. He's got rights to Beatles songs, which is a big plus for the project.
But having Cumberbatch and his Sherlock director as a pair is also a significant asset, at least from a creative perspective. Oh, and Tom Hanks (whose own debut film took place in a Beatles-influenced timeline) and Gary Goetzman are producing via their company Playtone, along with Simon Halfon. That's not insignificant by any means.
Before this happens, the actor has Star Trek Into Darkness coming up, as well as Steve McQueen's Shame follow-up Twelve Years a Slave and the ensemble cast film August: Osage County, adapting the play by Tracy Letts. We'll also see him in a third season of Sherlock at some point. The sooner, the better. MgGuigan is attached to direct one of Hollywood's many brewing takes on Frankenstein; his is the Max Landis-penned version at Fox.