'John Dies At The End' Theatrical Trailer And Poster: You've Been Chosen By The Soy Sauce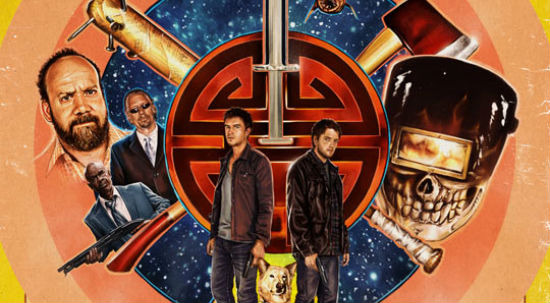 Don Coscarelli's latest film, John Dies At The End, has spent the entirety of 2012 playing the festival circuit. It started at Sundance, played South by Southwest, headed up to Toronto and, after a quick stop at the AFI Fest this week, it will finally be unleashed on the public. So the story of a futuristic drug setting two friends (Chase Williamson, Rob Mayes) on an existential  monster-filled adventure to save the world already has plenty of fans. You might become one too after watching its latest trailer, which is filled with just enough humor, effects and money shots to get anyone excited.
Co-starring Paul Giamatti, Clancy Brown and Doug Jones, John Dies at the End hits iTunes on December 27 and theaters January 25. Until then, check out the new trailer and poster below.
Head to Apple to see the trailer in HD or just watch the official embed below.
And here's the cool, retro poster for the film.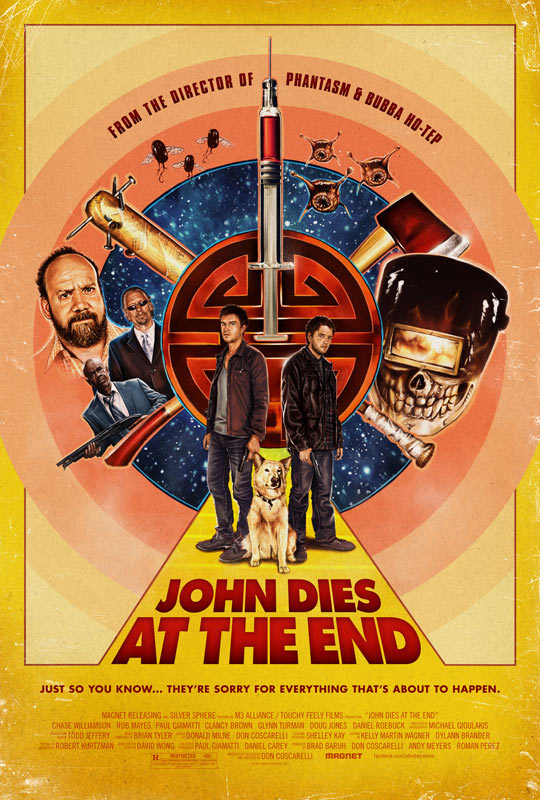 It's a drug that promises an out-of-body experience with each hit. On the street they call it Soy Sauce, and users drift across time and dimensions. But some who come back are no longer human. Suddenly a silent otherworldly invasion is underway, and mankind needs a hero. What it gets instead is John and David, a pair of college dropouts who can barely hold down jobs. Can these two stop the oncoming horror in time to save humanity? No. No, they can't.