'Hansel & Gretel: Witch Hunters 3D' Red-Band Trailer: More Sex, More Violence, More Jokes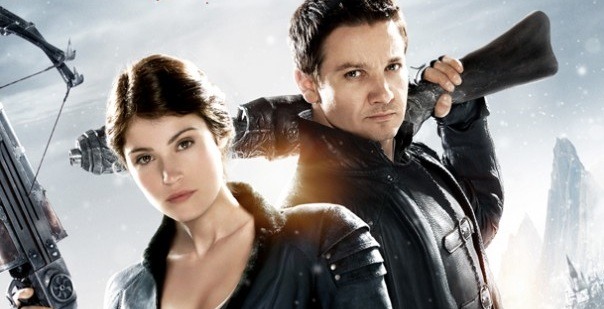 The very title of Hansel and Gretel: Witch Hunters suggests a very self-consciously silly good time, as does the involvement of director Tommy Wirkola (Dead Snow). So one of the disappointing aspects of the first trailer was how seriously it seemed to take the concept. Though star Jeremy Renner got to toss off a few witticisms, for the most part it seemed invested in showing us how dark the world of witch-hunting could be.
In contrast, the latest trailer seems to have a much better sense of humor. Taking full advantage of its red-band status, it gleefully dishes up blood and gore and even a healthy smattering of sexuality. Remember when Hansel suggested cutting off witches' heads in the last trailer? The new one shows us just what that action looks like. Gemma Arterton and Famke Janssen also star. Check out the NSFW video after the jump.
[IGN]
The new promo looks more in line with the movie I expected to come out of that rather goofy premise, but I'm not sure it looks much better. The effects still look cheap and cheesy, and the added emphasis on humor only goes so far when the jokes themselves aren't that funny. On the plus side, at least we can't accuse Hansel and Gretel: Witch Hunters of skimping on the violence. Who knows, maybe this will turn out to be just the palate cleanser we need after December's crowded slate of prestige pics.
Hansel and Gretel: Witch Hunters was initially set to be Renner's first film of 2012 before Paramount got cold feet and pushed it all the way back to January 25, 2013. Ostensibly the idea was to wait for Renner's profile to rise with The Avengers and The Bourne Legacy, but a January release date generally isn't a sign of a studio's great confidence in a movie. If this doesn't turn out so well, Renner may wind up wishing the studio had stuck with its original timetable.