Daniel Craig, Jean Dujardin, John Goodman, And More Also Join George Clooney's 'Monuments Men'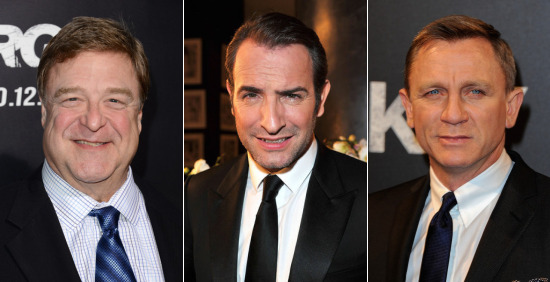 Dreck like He's Just Not That Into You and New Year's Eve are proof that a star-studded ensemble isn't everything — sometimes, it just means the studio was willing to cut sizable checks to A-listers for not very much work. But when a more promising picture books a bevy of top-shelf talent, it can't help but add to the film's allure.
Last week, Cate Blanchett and Bill Murray were the first stars announced as being attached to The Monuments Men, and now director/star George Clooney is beefing up his cast with even more recognizable names: Daniel Craig, Jean Dujardin, John Goodman, Hugh Bonneville, and Bob Balaban. Eat your heart out, Argo. More details after the jump.
It's unclear at this point which roles the stars will play, although Blanchett's character was described as "the female lead" in a previous story. But any way you slice it, that's a fantastic leading cast, made even better by the fact that we don't often see some of these names starring alongside each other.
The impressive talent doesn't stop in front of the camera, either. Alexandre Desplat, the composer behind Moonrise Kingdom, Clooney's Ides of March, and many others, is set to score The Monuments Men. And the script comes from Clooney and Grant Heslov, who previously collaborated on The Ides of March and Good Night, and Good Luck. The Monuments Men is set to begin filming in Europe this spring.
[Source: Deadline]