'The Hobbit: An Unexpected Journey' Commercials Are Advertising High Frame Rate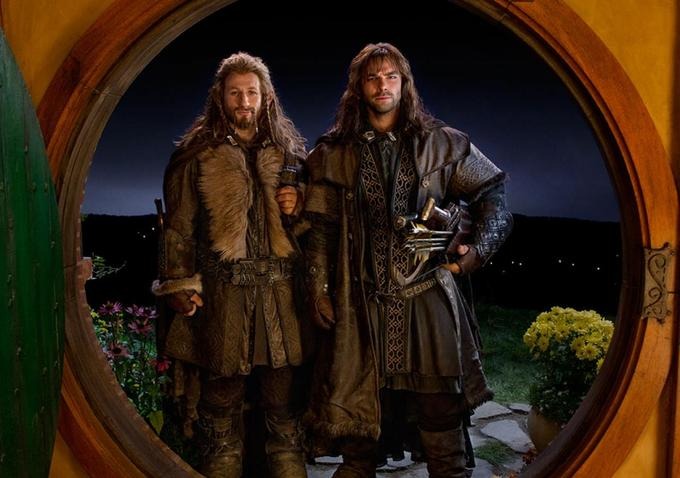 Hollywood history was made earlier this week and not only did most of us miss it, it happened again Thursday night.
During the World Series, Warner Bros. premiered the second commercial for The Hobbit: An Unexpected Journey. Much like the debut commercial for Peter Jackson's first in a series of Hobbit films, the spot features new footage, an advance ticket on-sale date and Howard Shore's gorgeous score. What many, us included, neglected to notice the first time around was that these commercials are a true milestone in Hollywood history. They are the first pieces of advertising noting that a film would screen in RealD 3D, IMAX 3D and, drumroll please, HFR 3D. "HFR" stands for "high frame rate."
As has been well-documented in the past, The Hobbit: An Unexpected Journey will be the first film ever released in 48 frames per second. Most theaters will screen the film in the traditional 24 frames per second format, but select audiences will have the choice to go for the high frame rate. The question is, despite the fact that these commercials are advertising it, do general audiences know what HFR is? Check out the commercial below.
Thanks to the Warner Bros. YouTube for the commercial which also features new footage of Bilbo (Martin Freeman) interacting with the trolls.
The HFR 3D is just a quick mention at the end but it's note worthy not only because it's an industry first, but because of the advance ticket release date. That means, sooner rather than later, we'll get to see what theaters are buying into the HFR, how many screens they're planning on showing like that and, eventually, how those do versus not only the traditional 3D, but the IMAX 3D and the 2D. Will general audiences even know what they're selecting when presented with that option on Fandango? Shouldn't Warner Bros. do some sort of primer for people?
Much has been made of this technological advance in the last year, first with the controversy over the look, then Warner Bros. cut back on how many screens would screen the film in HFR, followed by the revelation that tickets would be the same price as a traditional 3D ticket. Now, it's closer than ever and there's no guarantee people are ready for it.
Are you going to seek out the HFR 3D screenings of The Hobbit: An Unexpected Journey? What did you think of the new footage in the TV spot?