Leaked 'Avatar Land' Blueprints Reveal Possible 3D Simulator And Water Ride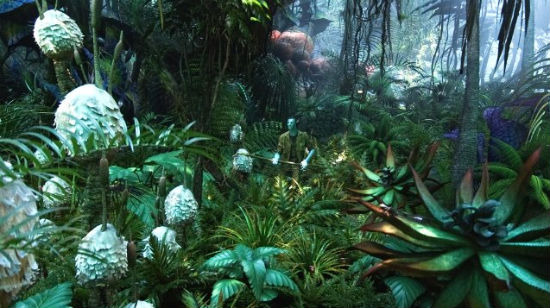 When last we left the complicated development of an Avatar theme park at Walt Disney World's Animal Kingdom, James Cameron wasn't happy. Rumors circulated that he and the Imagineers weren't seeing eye to eye and, as a result, the park might be delayed. Bad news for fans of Cameron, Pandora and Disney.
Now onto the good news. New rumors have begun circulating that Cameron has finally signed off on Disney's plans and things are once again full steam ahead. So what's in the plans? A pair of blueprints for the park's layout have leaked that reveal two possible rides: a 3D simulator and some kind of water ride. Check out the images below.
The images below come from The Epcot Explorer via Stitch Kingdom. We'll break them down after the gallery.
These are all slight variations of the same space which, according to Stitch Kingdom, will take over Camp Minnie-Mickey at Animal Kingdom. The entire left side of these blueprints, if you zoom in, features four huge theaters with two screens apiece. Below that, you can see there's a Glasses Cleaning area. Putting two and two together and it's likely some kind of 3D simulator along the lines of Star Tours, but on a larger scale, like Soarin'. Across the way, in the upper right corner, you'll see a track that looks like some sort of water ride, maybe along the lines of Jungle Cruise.
This is fairly speculative for now, especially since these blueprints haven't been verified. However, both of the Disney-centric sites mentioned above believe these are planted leaks. As they are sites who specialize in the way Disney works, who am I to disagree?
The original plans for Avatar Land were to begin construction in 2013 aimed at a 2016 or 17 opening. If that was the case, it'll become obvious soon as a huge section of Animal Kingdom would have to close. That has yet to happen.
Do you notice anything else in the blueprints?