'A Good Day To Die Hard' Theatrical Trailer: John McClane Makes "An Even Bigger Mess Of Things"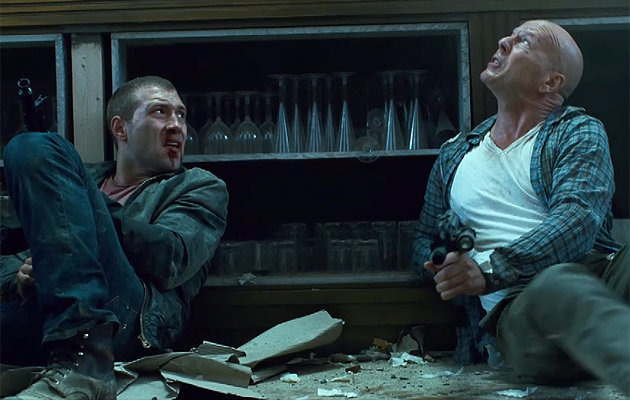 The more we see from John Moore's A Good Day To Die Hard, the better it looks. We recently got a glimpse at the kinetic teaser trailer and now, in the second trailer, the story begins to slowly reveal itself with even more explosions, more gun fire and the first interactions between John McClane (Bruce Willis) and his son Jack, played by Jai Courtney. Plus: huge bonus points for the Mary Elizabeth Winstead cameo! Check it out below.
The new trailer is in HD over at Apple Trailers but we've got a domestic embed below.
Come on, how can you not get excited about this movie? I just hope they get away from superhero John we saw in Live Free or Die Hard. Hopefully the family connection will ground him, which is what we loved about the character in the first three movies. What do you think of the new trailer?
Here's a little of what's going on in the Russian set sequel:
Iconoclastic, take-no-prisoners cop John McClane, for the first time, finds himself on foreign soil after traveling to Moscow to help his wayward son Jack–unaware that Jack is really a highly-trained CIA operative out to stop a nuclear weapons heist. With the Russian underworld in pursuit, and battling a countdown to war, the two McClanes discover that their opposing methods make them unstoppable heroes.