Jonathan Demme Lines Up Family Dramedy 'Old Fires'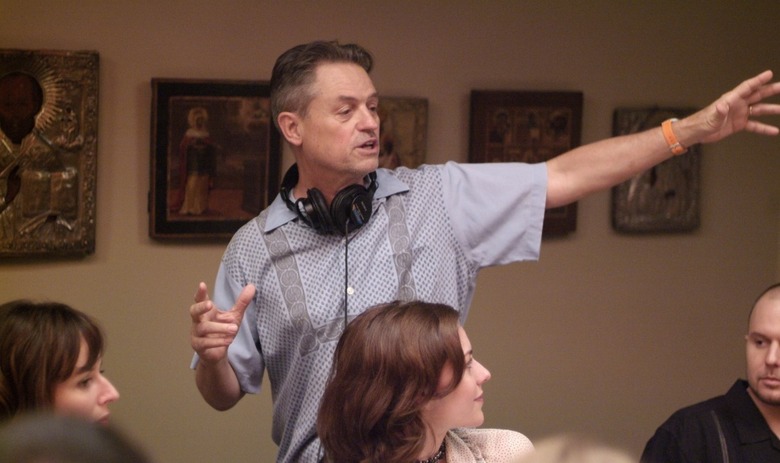 Over the course of his four-decade career, Jonathan Demme has demonstrated an impressive ability to switch between a wide range of genres — from the 1974 women-in-prison classic Caged Heat to the '90s classics The Silence of the Lambs and Philadelphia to the 2008 indie hit Rachel Getting Married. And he's continued to build a diverse slate over the past few years, bouncing between adaptations of Stephen King and Dave Eggers, episodes of HBO's Enlightened, and the low-budget Wally and Andre Shoot Ibsen. Now he's adding one more title to his to-do list: the family dramedy Old Fires. More details after the jump.
From a commercial standpoint, it's probably fair to say Demme reached his peak in the '90s with titles like The Silence of the Lambs and Philadelphia. But if Rachel Getting Married proved anything, it's that he's still got it, even if he now eschews big studio projects for documentaries and indies. I'm looking forward to seeing him tackle another smaller-scope family picture.
Demme is now putting the finishing touches on Wally and Andre Shoot Ibsen, which will likely be released in 2013, and has King's time-travel tale 11/22/63 and an animated version of Eggers' Zeitoun slotted for the near future. But it seems Old Fires may take precedent over the latter two. Shooting is expected to start next summer, which means we can realistically look for the movie to hit theaters sometime in 2014.