Ming-Na Joins Joss Whedon For The TV Show 'Marvel's S.H.I.E.L.D.'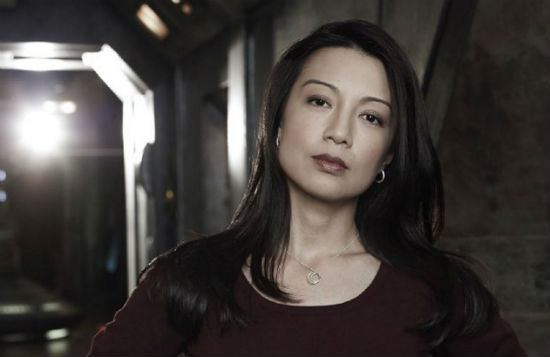 Marvel's S.H.I.E.L.D. has its second recruit. Ming-Na, best known for her role on ER and for playing Chun-Li in the live-action Street Fighter movie, has just joined the upcoming Marvel TV show, the pilot for which is being co-written and directed by Joss Whedon. Clark Gregg, who is reprising his role as Agent Coulson from Iron Man, Thor and The Avengers, was previously cast.
Ming-Na will be playing S.H.I.E.L.D. Agent Melinda May. "Soulful and slightly damaged by her combat experiences, Melinda is an ace pilot, a weapons expert and a soldier who can — and has — gone beyond the call of duty," according to Deadline, who broke the story. There's more after the jump.
In addition to her long-standing role on ER, Ming-Na is no stranger to television, or genre television, for that matter. She played significant roles on Eureka, Stargate Universe and lent her voice to the animated versions of Spawn and The Batman. According to Deadline, the role of Melinda May was originally supposed to be Agent Althea Rice, a.k.a The Calvary. There's no word on the reason for change.
Being as Ming-Na's character is a new addition to the Marvel Cinematic Universe, it doesn't yet explain where Marvel's S.H.I.E.L.D. fits in with all the other films. Gregg's inclusion suggests its a prequel or a flashback series, but he might not be the main character. As is usually the case with these major Marvel projects, we'll know when President Kevin Feige and Whedon want us to know.
Marvel's S.H.I.E.L.D. will likely make its TV debut sometime in 2013 on ABC. Are you looking forward to the TV cross over?